It's Not Your Parents' Retirement
By Carole Fleck , September 25, 2013 03:51 PM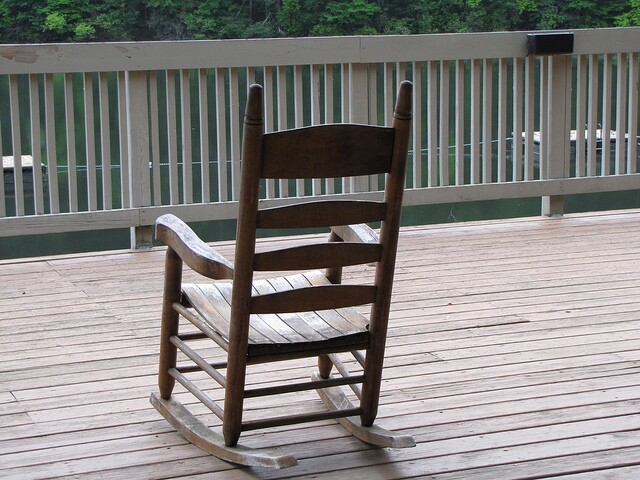 File this one under the Tell-Me-Something-I-Didn't-Already-Know category: People in the boomer generation face an uncertain future in retirement, and it's not clear if they can dodge the prospect of outliving their savings. That's what a panel of experts told a Senate hearing Wednesday.
We're no longer shocked by the notion that our lifestyle in retirement may be less comfortable than that of our parents and grandparents. Nor are we surprised that there doesn't seem to be much interest in implementing government or private-industry solutions to America's retirement crisis.
Public policy experts suggested changes - such as making 401(k) savings mandatory for employees - to the Senate Special Committee on Aging. Such proposals have bounced around for quite some time now.

"This is a challenging time to be growing older in America," Olivia Mitchell, professor at the Wharton School and executive director of the Pension Research Council at the University of Pennsylvania, said in prepared testimony before the committee.

When her parents retired 30 years ago, she said, they had a pension and a generous retiree medical plan. Relatively high interest rates enabled them to earn a steady income without spending down their nest egg too quickly.
"We boomers face a much different future," she said. "Few of us have retiree medical coverage and traditional defined benefit pensions. Some of us ... have not saved enough, nor are we converting our assets into longevity-protected income streams so as to avoid outliving our savings."
Helping older adults to become more financially literate, and giving them better access to financial advice, were among her policy recommendations.
Other proposals from the experts included:

Encouraging employers, particularly small-business owners, to offer defined contribution plans to their employees.
Prohibiting employees from tapping into their 401(k) plans before retirement.
Eliminating Required Minimum Distributions, which require owners of so-called traditional IRAs to start withdrawing money from them after they reach age 70½. That money could be growing tax deferred, rather than withdrawn and spent, if the holder doesn't need it. Of course the government would lose some immediate tax revenue.
The Senate committee also heard about the sad financial state of the average boomer and some of the reasons that led to this generation's widespread lack of retirement preparedness. Take your pick for what threatens boomers most: increasing debt carried into retirement, rising health care and long-term care costs, the gift of longevity (and the extra years that will need to be funded in retirement), the shift from guaranteed pensions to defined contribution plans, and chronic long-term unemployment among those 55 or older who lost their jobs during the downturn.
Perhaps it was one or several of those factors that contributed to this: The median value of retirement accounts held by households ages 55 to 64 totaled about $100,000 last year, said Richard Johnson, senior fellow at the nonprofit Urban Institute. To put that in perspective, financial professionals say retirees should have saved as much as eight to 11 times their salary by the end of their career to maintain their lifestyle in retirement.
Related: Take Charge Of Your Money at 50, 60 and 70
Sure, boomers need to save more, which is a lot easier said than done, particularly since wages have been stagnant for some two decades. Experts tell boomers they need to work longer, delay retirement and collect Social Security retirement benefits at full retirement age or later. Maybe that will do the trick; maybe it won't.
Joanne Jacobsen, 63, told the Senate panel that during the past 30 years she "did all the right things" in planning for her retirement. The past decade, however, has been a struggle. She got laid off at age 52, after working at Verizon for nearly 30 years. She's been in and out of the workforce ever since, trying to make ends meet.
Her advice to her adult sons: "I have told them that it's now a 'do-it-yourself' economy and [to] always have the proverbial plan B and plan C. There is no stability in today's job market and absolutely no promise of retirement benefits," she said.
Photo: Robinrkc/Flickr