Bosses, Your Workers Want Another Job
By Carole Fleck , July 01, 2013 12:12 PM
Dear Bosses,
This may come as a shock, but an overwhelming majority of your workers are looking for another job. And here's something else that may surprise you: It's not just about the money. It's about feeling valued and respected for their hard work and accomplishments.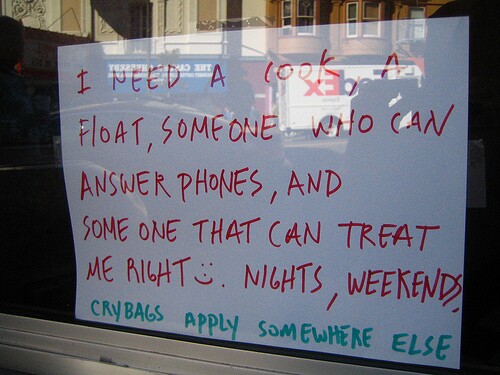 Sure, money's a motivating factor for seeking a new job. But according to most of the 6,000 job seekers surveyed, personal fulfillment and a job that matches better with their skills were also listed as top reasons for seeking new employment.
[ Read: 9 Jobs That Are Poised To Multiply]
Fully 81 percent of workers say they're looking or plan to look for another job this year, according to the recent survey of job seekers at Monster.com. In a sign of the times, 79 percent say they're confident they'll land a new position. Of unemployed job seekers, 75 percent said the same. (Welcome back, workers' confidence in the jobs market. Oh, how we've missed you.)
In the last year (from May 2012 to May 2013), the number of new jobs created nationwide averaged a respectable 172,000 a month, according to the latest data from the Bureau of Labor Statistics. It brought the unemployment rate down slightly to 7.6 percent, with 11.8 million people out of work. (June's jobs picture will be released on Friday, July 5).
Though the Monster survey showed that job seekers were optimistic, not all of them were having an easy time of it. About half say they're struggling to find a job that matches their salary, title and location preferences. About one-third say prospective employers don't have a good understanding of their skill level and experience.
Among the sentiments of some job seekers:

97 percent rate respect and appreciation as among the highest desired traits of a new job.
96 percent rate salary as a most important factor.
95 percent say job security is paramount.
40 percent desire flexible work schedules and the option to work from home.