CEOs Want You to Work Till You're 70
By Carole Fleck , February 04, 2013 12:14 PM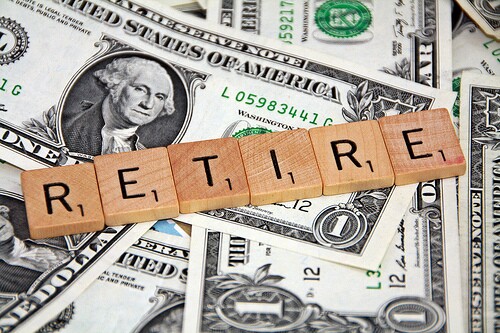 Financial planners have been urging us to work longer to save more for our retirement. Now a group of CEOs is pushing for a plan that would hike the retirement age to 70, meaning you wouldn't be eligible for full Social Security benefits and Medicare until then.
Currently, workers are eligible to get early Social Security benefits at age 62 and full Social Security benefits at 66; for Medicare, it's age 65. For workers born in 1960 or later, the eligibility age for full Social Security benefits is 67.
The plan by the Business Roundtable, an association of CEOs from some of the largest U.S. companies, would raise the age for Social Security and Medicare for people who are age 54 and younger. Those 55 and older would be protected from the changes.
The CEOs released their proposal amid calls by some lawmakers for spending cuts as part of a deal to raise the $16.4 trillion debt ceiling. Treasury Secretary Timothy Geithner has said the government will not be able to make its payments, perhaps as early as mid-February, if the debt ceiling is not raised.
Advocates for older adults, including AARP and the National Committee to Preserve Social Security and Medicare, have taken issue with proposals that could undermine the health and retirement security of millions of Americans.

 "Changes to Social Security must be addressed as a separate process with a goal of strengthening it to help people achieve a secure retirement, not to reduce the budget deficit," AARP CEO A. Barry Rand told reporters.

Other elements of the Business Roundtable plan include:

Using a new inflation measure that would result in smaller cost-of-living adjustments for Social Security
Making Social Security benefits more progressive by lowering initial benefits for retirees with higher incomes and raising initial benefits for low-wage workers
Including newly hired state and local workers who are currently exempt from Social Security to participate in the system
Offering private plans as part of Medicare so recipients could choose to enroll in the traditional plan or in competing private plans
Meanwhile, a recent survey of 2,000 people age 21 and up found that most say they value Social Security for its ability to provide stability and security for millions of retirees and other recipients.
The survey by the nonpartisan National Academy of Social Insurance (NASI) wanted to assess people's preferences about how to strengthen Social Security. Interestingly, the findings revealed a deep division between what Americans say they want and changes lawmakers are considering.
An overwhelming 84 percent say they don't believe Social Security provides enough income for retirees. Seventy-five percent say we should consider raising benefits to provide a more secure retirement for people.
Among the preferred options favored by more than two-thirds of those polled:

Eliminate the cap on earnings taxed for Social Security ($113,700) gradually over 10 years
Raise the Social Security tax rate from 6.2 percent to 7.2 percent, also gradually and over 20 years
Increase Social Security's minimum benefit
Hike Social Security's cost-of-living adjustment to reflect more accurately the level of inflation experienced by older adults
Photo credit: 401k 2013 via flickr.com