Companies to Workers: Get Healthy or Pay Up
By Carole Fleck , March 01, 2013 11:10 AM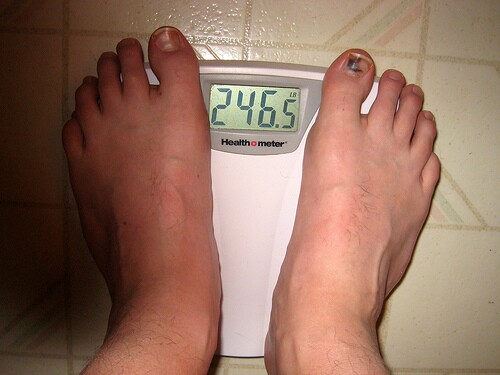 If we want to pay less for our employer-sponsored health care insurance, we'd better put down that scoop of ice cream and put on those running shoes collecting dust in the back of the closet.
A new survey says employers are changing the way they charge workers for insurance premiums. If you lose weight, stop smoking, take your meds and do preventive health screenings, you'll pay a smaller portion of your health care premiums. Exhibit unhealthy behaviors and be prepared to dole out more.
Companies are making these changes in response to skyrocketing health care costs, according to the consulting firm Aon Hewitt, which conducted the survey of nearly 800 large and midsize companies covering more than 7 million employees.
Over the last six years, the amount employers spend on health care rose by 40 percent to about $8,800 per employee. Workers also saw steep increases - their premiums and out-of-pocket costs rose 64 percent to nearly $5,000 per year.
As we might expect, most companies (94 percent) say they'll continue to offer health benefits to their employees in the next three to five years. But about two-thirds say they plan to require workers to take a more active role in their health care. The idea, of course, is to encourage workers to take their medicine, shed pounds if they're obese and adopt other healthy behaviors to keep health care costs from rising even more. That said, Aon Hewitt estimates that health care costs for both employers and employees will continue to rise 8 percent to 9 percent per year in the foreseeable future.

 "The health care marketplace is becoming increasingly complex. New . . . approaches to managing health are challenging employers to think differently about their role in owning health insurance responsibilities for employees and their dependents," says John Zern, executive vice president for Aon Hewitt.

"Employers are . . . taking bold and assertive steps to achieve more effective results - and they are doing so at a faster pace than we've seen in prior years," he adds.
In the new approach, employers may reserve a larger portion of their health care dollars for workers who can show measurable progress toward their health goals. For example, taking health risk questionnaires and biometric screenings may be rewarded in the form of lower premiums or access to broader health coverage. Other employers may waive prescription drug copayments if an employee demonstrates they are following their doctor's orders involving a chronic condition.
Photo credit: Mr. Thomas via flickr.com