Delay Retirement, Delay Onset of Dementia
By Carole Fleck , July 15, 2013 02:58 PM
More older workers than ever say they plan to stay on the job longer to avoid financial hardship in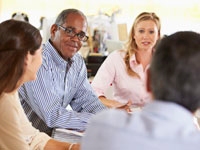 retirement. Now there appears to be a silver lining.
New research finds that workers who put off retirement face less risk of developing Alzheimer's or other types of dementia. In the largest study of its kind, researchers in France found that workers who retired at age 65 had about a 15 percent lower risk of developing dementia compared with someone who retired at 60.
The findings affirm what U.S. researchers have been telling us lately: that keeping our brains active later in life and staying socially connected could delay the early onset of dementia or mental decline.
In the French study, researchers examined the records of some 429,000 retirees, most of whom had been shopkeepers, bakers and woodworkers. They were age 74 on average and had been retired for an average of 12 years.
Nearly 3 percent of those retirees developed dementia, but the risk was lowered by 3.2 percent for each year that retirement was delayed, said Carole Dufouil, a French government researcher who led the study. She presented her findings Monday at the Alzheimer's Association International Conference in Boston, according to NBC News.
Similar findings emerged from a study in London involving 1,320 people with dementia in 2009. Researchers found that those who retired later prolonged their mental sharpness beyond the average age at which people develop dementia.
Simon Lovestone, one of the authors of a paper published in the International Journal of Geriatric Psychiatry, said:

"The intellectual stimulation that older people gain from the workplace may prevent a decline in mental abilities, thus keeping people above the threshold for dementia for longer."

But he added that more research is needed for scientists to better understand how to delay, or even prevent, dementia.
About 35 million people worldwide suffer from Alzheimer's or some type of dementia. In the U.S., it's about 5 million.
The cost of dementia in the U.S. is astounding. It's between $157 billion and $215 billion annually, according to a recent study in the New England Journal of Medicine. And that was based on the prevalence of the disease in 2010, when nearly 15 percent of the population was diagnosed.
Physicians say the best way to reduce your risk of dementia is to keep physically fit, eat a balanced diet, keep your brain challenged and get your blood pressure and cholesterol checked regularly.
Oh, yes, and don't gripe about your job to the boss just yet. You'll need to stay on the job longer to bolster your brainpower and your bottom line. It's a win-win for all of us who plan to be working well past the typical retirement age.
Photo: Istockphoto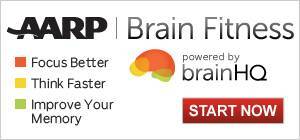 Also of Interest

Join AARP: Savings, resources and news for your well-being
See the AARP home page for deals, savings tips, trivia and more