Employers Offer Little Help To Workers Sorting Out 401(k) Options
By Carole Fleck , June 13, 2012 02:54 PM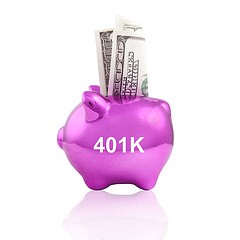 If you give a worker (a cookie and) solid financial benefits, the worker has a much better chance of living comfortably in retirement. And if the worker understands and appreciate those benefits, the happier he or she will be. And the happier the worker is, the more productive he or she will be. And that will boost the employer's bottom line.
But there was also a darker tale told by the new  Bank of America Merrill Lynch report, which examined the views of 1,000 employers and 1,000 employees on the availability and usefulness of workplace benefits -- from 401(k) plans and health savings accounts (HSA) to financial advice and education.
It showed that a majority of employers surveyed rated as a core company value giving workers solid financial benefits. Yet they offered their employees very little guidance in sorting out these difficult investment decisions, particularly as workers were transitioning into retirement. In fact, retiring workers were largely on their own in deciding what to do with their 401(k) assets as they prepared to leave the workforce permanently.
Only 39 percent of employers offered advice to their employees on what to do with their 401(k) assets. Just 20 percent educated employees on preparing for future health care costs -- a huge consideration in retirement planning -- or about when it may be best to collect Social Security benefits. It may seem enticing to take Social Security early, for example, but doing so could permanently reduce the benefit amount by as much as 32 percent a month.
How important 401(k) plans were to employees didn't come as a surprise: 91 percent viewed their plans as one of the most critical savings tools leading to a financially secure retirement. But that lack of education by employers may be why just 42 percent of employees surveyed thought they were on track to a comfortable retirement. But 22 percent had no idea whether they were on track or not. And 73 percent believe they'll be working into their 70s.

"Our country's retirement system is facing a great deal of scrutiny," says Kevin Crain, head of Institutional Retirement and Benefit Services for Bank of America Merrill Lynch. "Corporate benefit leaders and the retirement services industry must work together to continuously improve . . . the financial lives of the employees participating in it."

The latest study also repeated a finding from last year's report: The recession and rocky recovery continued to heighten employers' sense of responsibility for their employees' financial well-being later in life. Nearly 70 percent said they felt that responsibility.
Yet only 55 percent communicate with employees about their financial benefit plans once a year or less. Most employers (80 percent) acknowledged the need to discuss the broader advantages of benefit plans.
Photo credit: Tax Credits via flickr.com