Employers Shift More Health Care Costs to Workers
By Carole Fleck , March 07, 2014 12:28 PM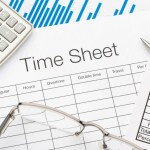 It's not that your paycheck feels smaller. It is smaller, thanks to the bigger portion that health care costs are siphoning from your take-home pay.
Employers year after year have shifted more of the burden for health insurance costs to workers. And it's no different for this year. Employees' premiums rose by nearly 7 percent to $2,975 for 2014, not counting out-of-pocket costs, according to a survey released this week by Towers Watson and the National Business Group on Health, an association of large employers whose members provide health coverage for more than 55 million U.S. workers, retirees and their families.
Since 2011, the total share of health care costs that employees pay has risen to 37 percent from 34.4 percent. Or put another way, it costs employees over $100 more each month for health care compared with just three years ago, the survey found.
>> Sign up for the AARP Money newsletter
Companies are still footing the majority of the bill. Employer costs are expected to reach $9,560 per employee on average in 2014 from $9,157 in 2013. That increase comes even as plans experienced the smallest cost increases in years.
So what's the prognosis for the coming years? Higher premiums will continue to chip away at workers' paychecks. Of the 595 large U.S. employers surveyed, 95 percent say they'll continue to subsidize health plan costs. But almost as many (94 percent) say they expect to make moderate to significant changes by shifting some of those costs onto workers by 2018.

Also troubling: Only 1 in 4 respondents, an all-time low, are confident that they'll offer employee health care coverage 10 years from now.
The move to saddle employees with a larger share of benefit costs has been taking shape in different ways. For instance, about half the employers say they increased employee contributions for spouses at higher rates than for individuals, the survey found. One in 4 companies say they impose spousal surcharges of around $100 per month when other coverage is available.
Retiree medical coverage is another example. According to the survey, nearly two-thirds of employers that offer retiree coverage say they're likely to eliminate those programs in the next few years and steer their pre-Medicare-age retirees to public exchanges.
Photo: CourneyK/iStock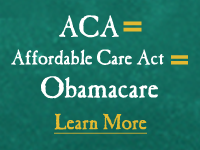 >> Get discounts on financial services with your AARP Member Advantages.
Also of Interest

See the AARP home page for deals, savings tips, trivia and more