Equal Pay For Equal Work Bill Fails In Senate
By Carole Fleck , June 05, 2012 03:23 PM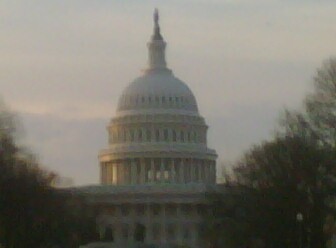 Equal pay for women and men alike seems like a no-brainer, right? But it isn't.
The Senate Tuesday failed to get the necessary 60 votes needed to advance the Paycheck Fairness Act, which would have closed the wage gap between men and women who perform the same work.
President Obama, in a statement, said he was disappointed with the Senate action.

"Despite the progress that has been made over the years, women continue to earn substantially less than men for performing the same work," the President said.

Obama's reelection campaign and Senate Democrats intend to use the bill's failure to paint congressional Republicans as hostile to women's interests, aides told The Washington Post.
Republicans, meanwhile, said the legislation would've placed unnecessary burdens on businesses and open the door to frivolous lawsuits. They accused Democrats of bringing up the bill to woo female voters ahead of this year's presidential and congressional elections.
The legislation would have required companies to show that any existing wage gap among workers was not based on gender but on other factors such as education. Employers would also have been barred from retaliating against workers who talk openly about their wages, or try to find out what others are making, in response to a complaint or probe.
Companies could have been held liable for damages if pay discrimination was proven.
Republicans put forth their own version with a bill called the End Pay Discrimination Through Information Act, introduced by Sen. Dean Heller of Nevada. "Pay discrimination based upon gender is unacceptable...Everyone agrees on that fact," he told the Senate. But in his view the only winners under the Democrats' bill would be trial lawyers: "This legislation opens the door to frivolous lawsuits."
His bill, he said, would allow employees to get necessary information about pay scales for use in legal action but would deny a "hand-out" to lawyers.
According to a White House task force on equal pay, the gender wage gap adds up. In 2011, a typical 25-year-old woman working full time will earn $5,000 less than a typical 25-year-old man. When that woman reaches age 65, she'll have lost $389,000 over her working lifetime. She will likely collect a lower Social Security benefit as a result of those lower wages.
The bill was effectively a follow-up to the very first piece of legislation that President Obama signed into law in January 2009: the Lilly Ledbetter Fair Pay Act. That law was named after a woman who discovered that her Alabama employer was paying her less than men doing the same job. However, she didn't learn about the gap until the end of her career, 19 years later.
Her pay discrimination complaint landed before the Supreme Court, which ruled in 2007 that claims like hers had to be filed within 180 days of an employer's decision to pay a worker less-even if the worker didn't learn about the unfair pay until much later.
The Ledbetter Act essentially clarified that the 180-day statute of limitations resets every time an employer issues a paycheck or perpetrates a discriminatory practice.
Photo Credit: Carl Black via flickr.com http://www.flickr.com/photos/mentalize/3211943633/