Faygo Sued for Age Discrimination - by Founder's Grandson
Detroit-based Faygo, a fixture in the soft drink industry since 1907, is being sued for age discrimination by the grandson of one of the company's founders.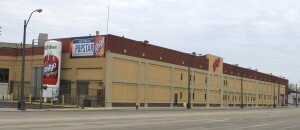 Hugh Rosenthal, 70, says he lost his job as Faygo's director of marketing two years ago simply because of his age. In a lawsuit filed in U.S. District Court, in which he seeks lost wages and damages, Rosenthal argues that if he'd been younger "he would not have been terminated."
"I took so much pride in my work, knowing Grandfather would be proud of me," Rosenthal told the Detroit Free Press. "And this is the thanks I get after 20 years?"
>> Get travel discounts with your AARP Member Advantages.
Rosenthal, who grew up working in Faygo's syrup room and driving its delivery trucks, says he became aware of his impending termination in November 2011 by seeing his job posted on the website Careerbuilder.com. He says he was officially let go in July 2012 after being asked to train his replacement, a man half his age.
Joseph Golden, Rosenthal's lawyer, disputes Faygo's claim that Rosenthal was an independent contractor - and therefore not covered by the 1967 Age Discrimination in Employment Act. Golden argues that his client was a regular employee at Faygo and his coworkers were aware of that fact.
"I'd always wanted to work at Faygo," Rosenthal told the Detroit Free Press. "It's sort of in my blood."
Faygo Beverages Inc. did not respond to an email requesting comment on the lawsuit.
>> Sign up for the AARP Money newsletter
Photo: Dwight Burdette (Wikipedia)
Also of Interest

See the AARP home page for deals, savings tips, trivia and more