Free Advice for Job Seekers
By Carole Fleck , November 26, 2013 01:43 PM
A big job placement firm is offering job seekers, and workers who want to transition into another position, free call-in advice in December.
>> Sign up for the AARP Health Newsletter
John Challenger, CEO at Challenger, Gray & Christmas, says job counselors will offer strategies to help people become more effective in their search. It's happening on Dec. 26 and 27, from 9 a.m. to 5 p.m. Central time (phone number 312-422-5010). More information about the annual call-in is available at the company's website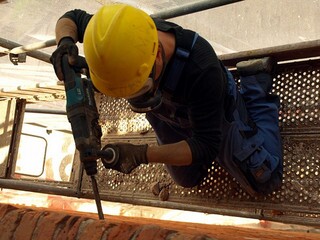 .
Free job advice couldn't come at a better time. Some 11 million Americans are out of work. Of those, nearly 4 million have been unemployed for six months or more.

"Unfortunately, the job seekers having the most difficult time finding employment are those who have been out of work the longest," Challenger says.

Meanwhile, it's been four years since the official end of the longest and deepest recession since World War II. Yet workers, particularly low-income adults, are expressing unprecedented anxiety about losing their jobs.
In fact, the level of worry reported by today's workers far surpasses the economic concerns that people mentioned in more than a dozen surveys dating back to the 1970s, according to a report in The Washington Post, which cited a series of polls gauging workers' job insecurities.
Workers earning less than $35,000 a year seem to be hurting the most. More than half say they "worry a lot" about losing their jobs. The mood wasn't much better among workers earning between $35,000 and $75,000 annually - nearly one in three said that, the Post reported.
Hiring patterns have been uneven since June 2009, when the end of the recession was declared. Though millions of people are no longer losing their jobs, some employers appear to be scaling back. Half of lower-income workers reported that they, or someone in their household, had taken a pay cut or had their hours cut in the last year. Of those in the $35,000 to $75,000 salary range, 45 percent said the same, according to the Post.
>> Get discounts on financial products and services with your AARP Member Advantages.
It comes as no surprise that lower wage earners worry far more about making ends meet. Nearly one in three say they fear that their family income will not be enough to meet expenses, up from one in 10 who said that in a 1971 survey.
Among workers of all salary ranges (which includes $75,000-plus), 19 percent say they worry about meeting expenses. In 1971, just 8 percent said the same.
Photo: Rubber Dragon/Flickr
Also of Interest

See the AARP home page for deals, savings tips, trivia and more