Getting Back to Work at 50+ - Deborah's Story
By Jen Martin , February 27, 2013 01:00 PM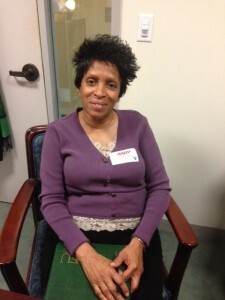 Deborah Salim, 62, had been living a quiet life in her mother's home town of Conway, S.C., happy with her 15-year job in the record keeping office of the local community college and with the fact that four of her five children and their children were close by.
Then came 2009, and for Deborah, like so many other 50-plus, the bottom dropped out of her world. She received a week's notice from the college that budget cuts had eliminated her position. Her mother died. She had a pacemaker put in.
She also graduated from online Everglades University in May 2009, with a B.S. degree in alternative medicine and $30,000 worth of student loans.
"At first, I was in total shock about losing my job. I was hopeful about finding another one, but I still applied for unemployment insurance the last day of work," Deborah says.
For the next year, Deborah looked for a job. "I must have sent out a thousand online applications," she says, "but I never got one response. I finally began passing out my resume at every doctor's office in the area, but that didn't work either - once people found out I was close to retirement age, they didn't want to talk anymore."
South Carolina law requires unemployed people to report to their local unemployment office every week on their job-search progress. "It's always crowded, with lines into and around the building," said Deborah. Her eyes were drawn to a small poster on the wall, headed " Over 55 and Out of Work? SCSEP Can Help."
Not only was she 55-plus, but Deborah met the other two qualifications: She was unemployed and her income was 125% or less of the federal poverty level. "When you're unemployed, you have to be a seeker as well as an observer," she says. She called up the people at the Senior Community Service Employment Program (SCSEP) and made an appointment.
SCSEP helped Deborah find a training position as a grant writer for the local United Way; she has been there for 18 months now. Because of state budget cuts, she now works 18 instead of 30 hours a week.
Once she began working at the United Way, Deborah's biggest challenge became her home mortgage, which was $624 a month. Her mortgage holder, Chase Bank, referred her to the National Association of Community Agencies for counseling. It wasn't easy and at one point she even had to offer it up as a short sale. In the end, NACA was able to renegotiate her mortgage payment from $624 to $477 a month. Deborah also became eligible for Social Security widows' benefits.
Today, three and a half years after her financial ordeal began, Deb credits her unswerving faith with making it possible to get through it. "I was very afraid sometimes," she says.

"But I always remembered what Dr. Martin Luther King said:  Faith is taking the first step, even when you can't see the staircase."

Deborah Salim's story is part of the documentary "Set for Life," created by filmmakers Susan M. Sipprelle and Samuel D. Newman. The film has won best documentary at both the Massachusetts Independent Film Festival and the New Jersey Film Festivals.
Photo by Becky Squires