Guest Post: Why the World Needs Women Entrepreneurs
By Beth Carpenter , October 24, 2011 05:15 PM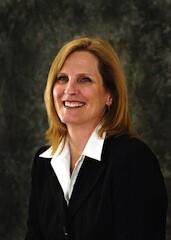 This past month's protests from Wall Street to Portland, Oregon, to London symbolize a growing need to define the next economy-one that recognizes that meaningful jobs and wages that afford quality of life while also assuring healthy and thriving communities is critical. A new way of doing business that creates products and services that promote interconnectedness and collaboration above competition are critical to this new economy.
Collaboration is a natural strength of women, and a world with more women leaders in real positions of power will be a more collaborative and connected world. I also believe entrepreneurship is the fastest, most direct and interesting path to that leadership position. After a 20 year career in sustainability, I assessed the next phase of my life and decided that the most upstream thing I could do for the future of my children, grandchildren and the planet was to empower and embolden women entrepreneurs. So a little over six months ago, my company set out to interview 100 women entrepreneurs in 100 days.
The 100x100 Project became my company's first endeavor to accelerate, connect and broaden the women's entrepreneurial movement. While the women in our 100 represent women of all ages, there are an overwhelming number of encore entrepreneurs (established career women over 50) who, like me, are launching businesses based on a personal desire to give back and leave a meaningful legacy.
One of the first women I met was Michelle King Robson. A lifetime philanthropist, Michelle's struggles with a debilitating health issue led her to found EmpowHER.com- a website that empowers women to take control of their own health advocacy by facilitating peer-to-peer support and providing expert information about women's health issues.
Four years later, EmpowHER reaches 1.75 million visitors a month and has recorded double-digit growth in advertising revenue for the past three years. Based in Scottsdale, Arizona, the company employs 25 people and 61 independent contractors and is well on its way to taking on venture capital to scale to the next level.
Michelle didn't start out to found a company. Like many women, her passion and intuition drove her to solve a burning issue and prevent other women from having to endure what she went through. After 20 years as a philanthropist, Michelle leveraged a lifetime of experience to build a profitable business. She had the credibility, compassion and integrity to build something valuable-to consumers and investors.
Leveraging our innate feminine strengths and our hard-earned women's wisdom is a critical opportunity for women of our generation. After climbing the ladder to break through the corporate glass ceiling, we can leverage our credibility and experience to build bridges and break down barriers that allow people to build critical, and in Michelle's case, life-saving connections.
Today, I'd like to share Michelle's story with you and I hope you'll come back to SmartGirls Way often to watch, nominate and support other women entrepreneurs.
Jean Brittingham is the founder of the social-venture, the SmartGirls Way and co-author of the book: The SmartGirls Way: Strengths, Success and Significance, A Path for Women Entrepreneurs.
Follow Jean @smartgirlsway on Twitter.