Half of Older Adults Surveyed Plan to Put Off Retirement
By Carole Fleck , May 17, 2012 05:26 PM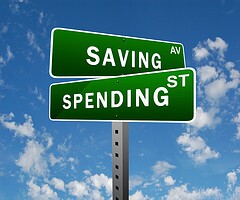 We're nearly three years into an economic recovery yet an increasing number of older Americans are still tapping into their retirement funds and pushing back their retirement date.
A Bank of America survey of 1,000 working Americans in April (nearly 700 of them were age 51 and older) found that people were more pessimistic about their financial futures compared with two surveys in 2011. Respondents, who had between $50,000 and $250,000 in 401(k) plans and other assets, were asked about their spending habits, financial decisions and lifestyle in the aftermath of the recession, which despite today's continuing high unemployment officially ended in 2009.
Among the highlights:
- 57 percent say they're pushing back their retirement date, compared to 42 percent of those who said that in a January 2011 survey.
- 34 percent admit to tapping into their long-term savings or investments to meet short-term financial needs, up from 27 percent in a November 2011 survey.
- 28 percent of respondents aged 51 to 64 say an adult child has returned home or is expected to move back in.
At the same time, the survey suggested that people recognize they've got to do better in how they spend and save. In the April survey, more people say they plan to focus in the next six months on budgeting (85 percent, up from 67 percent in November) and on stashing money away for retirement (68 percent, up from 49 percent in November).
Many said that to improve their financial situation they're willing to cut back on entertainment and personal luxuries (61 percent), trim day-to-day expenses (56 percent) and keep the same car longer than they'd like to (49 percent).

Long-term finances posed the greatest concern among respondents, including the rising cost of health care (89 percent), ensuring retirement assets last through their lifetime (83 percent), and being able to afford the lifestyle they want in retirement (80 percent).
Photo credit: 401K via flickr.com