Find Yourself Complaining About Work?
By Deb Silverberg , September 14, 2011 02:36 PM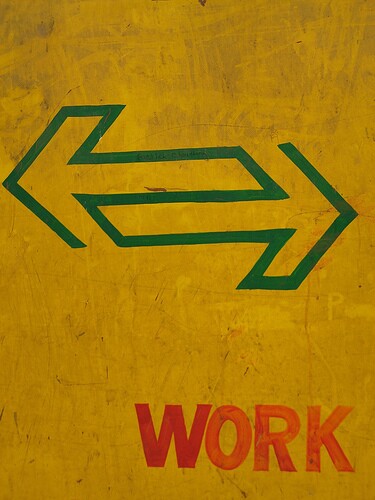 Guilty. And I do count my lucky stars that I'm gainfully employed. But some days - mornings, especially - are downright depressing.
I know I shouldn't complain. I'm not an oncologist. Not a hospice nurse. Not a social worker or a homicide detective or a teacher in a rough school. I don't get minimum wage to be on my feet all day (or night) doing physically demanding work, or something I find mind-numbingly repetitive. I don't juggle two part-time jobs with no benefits.
I cover personal finance, retirement security and employment issues for AARP in social media. And I wear 'other duties' hats too, which is nice. Being on the Money & Work beat isn't exactly upbeat these days. Bank of America laying off 30,000 to 40,000 workers. IRA and 401(k) balances in the tank (another reason to be grateful for Social Security). Unemployment at record levels, and stubbornly high for older workers. Increasing poverty rates.
I don't mean to be Debbie Downer; skimming finance and work-related headlines is part of my job. Whether your retirement is this December or a decade away, I want to try to help you make the most of your hard-earned 401(k) and Social Security funds. I want to help you stretch a buck, regardless of life stage or age.
Sharing news and resources about careers and employment also is part of what I do. Everything from finding a job after getting laid off, to age discrimination or dealing with subtle age bias, to transitioning to a job you love...to working just for the fun of it. Although I don't work just for the fun of it and my job is far from 9 to 5, I enjoy what I do much of the time. All of us should be so lucky.

If you've been looking at your account balances and realizing you may need to be in the workforce longer than you thought, you're in good company.

With health care costs, plus day-to-day expenses like food and utilities increasing, more people are considering delaying retirement. Some folks are dusting off their resumes and trying to get back into the workforce part-time so they don't outlive their savings
Sorry; I didn't mean to depress you (again). Quick... If you're working, write down five things you love, or at least like, about your job (and if you're not working, write down five things that you're grateful to have in your life). Do it now.
Next time you start complaining about the person who annoyed you at a Dilbert-like meeting, too many nonsensical e-mails, or how you're working too many hours...pull out your list. Look at it and think about folks who are unemployed, on their feet working one or two jobs for minimum wage, or recently laid off.
Not in love with your job? Focus on the things you do like about it. Either take steps to find a different job, or complain less about the one you have. Someone out there would be happy to trade places with you in a heartbeat.
Photo via Artiii's photostream in Flickr Creative Commons.