Here's to Older Workers
By Deb Silverberg , February 02, 2012 04:27 PM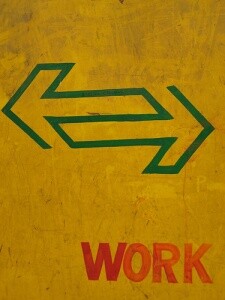 Pop quiz: In December 2011, what was the unemployment rate for people 50 and over? The answer is 6.2 percent, nearly twice what it was at the beginning of the Great Recession in 2007.
At AARP we often hear from members in their 50s, 60s and 70s who are unemployed and want and need to get back into the workforce...some desperately so. This month, AARP is shining the spotlight on older worker issues from a range of perspectives, from those who still need to work to have a roof over their heads, to those who seek meaningful encore careers or part-time work during what they thought would be their retirement years.
It's about tools and resources to help seasoned workers find jobs, including http://jobs.aarp.org/- and how to succeed in what often proves to be a very different environment. It's about helping employers understand the benefits of hiring older employees.
It's about celebrating those employers who truly get it, and have earned AARP's Best Employers for Workers Over 50 Award...and others like them. And especially important, it means serving as a resource for employers who want to learn about the value of hiring and retaining older workers.
AARP CEO A. Barry Rand recently wrote an article for the Society of Human Resources Management on how to "Keep Experienced Workers from Walking Out the Door." The fact that the world's largest association devoted to HR management is actively addressing older worker employment strategies is encouraging.
Employers can access the free, online AARP-SHRM Workforce Assessment Tool, which helps employers analyze their efforts in eight key areas and provides suggestions on how to improve. The assessment has already been used by more than 3,000 organizations, including many Fortune 500 companies.
There are discussions going on at a myriad of organizations on these topics. On February 2, AARP Foundation hosted " A Critical Conversation: Positioning Older Workers for Hourly Wage Jobs in Demand." This gathering featured panelists representing national employer groups, employment agencies, academia, non-profits, economic development and public policy groups. A key takeaway: the old rules are gone, and everyone is learning as we go.
Check out the Gates Foundation Report on Workforce Solutions, and stay tuned during the month of February for more on getting seasoned workers back to work. And if you know someone 50+ who is looking for work, tell them AARP has resources and tools to help.
Photo via Artiii's photostream in Flickr Creative Commons