Hillary Clinton: Welcome Older Women Back Into the Workforce
By Eileen Ambrose , April 24, 2014 10:31 AM
Older women who may not feel welcome in the workforce have a powerful advocate - none other than Hillary Clinton.
Speaking yesterday at the Simmons Leadership Conference in Boston, the former secretary of state and first lady said older women, who left jobs to raise families, should be welcomed back to work, adding that "their brains have not atrophied" and they have great talents and ability.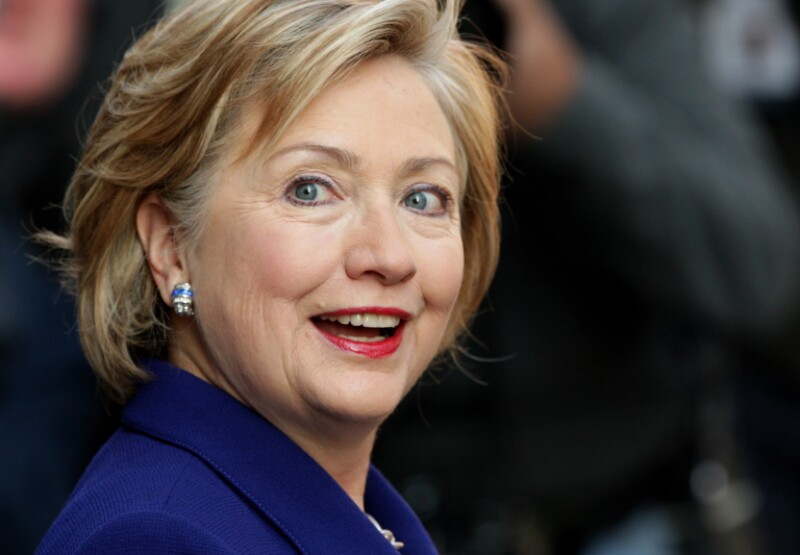 "There's ... a very large group of older women who could make a difference to America's corporations, America's business, academia, politics, you name it," Clinton said, according to a report by CNN.
>> Sign up for the AARP Money newsletter
"As men and women age, men are tired of the race, I mean they've been running it since their late teens, they're exhausted," she was quoted in Politico as saying. "All they want to do is take a deep breath, they want to retire, they want to play golf, they want to just enjoy life. And women are raring to go because they feel like they've fulfilled their responsibilities, their kids are now on their own, it's now time for them to show what they can do."
>> Get discounts on financial services with your AARP Member Advantages.
Clinton, who is 66, recently finished writing a book on her experience as secretary of state - apparently not slowing down after leaving her State Department job. "I have literally just turned in my book, so if I look even more tired than usual, it's because I am," she told the audience.
Photo: EdStock/iStockphoto
Also of Interest