How Much Do You Need to Retire? Ask Your Employer.
By Carole Fleck , January 16, 2013 01:34 PM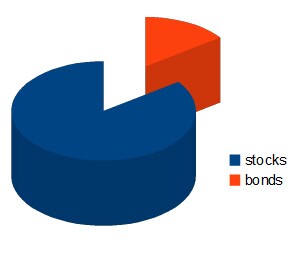 Unless you've saved 11 times your final pay ($550,000 if you were earning $50,000), don't even think about retiring.
And because few of us haven't saved close to that, a growing number of employers are making it a bigger priority to help their workers plan adequately for retirement, a new survey says.
As pension plans vanish and 401(k)s gyrate with the stock market, we know too well that workers are under more pressure than ever to save for their future. So Aon Hewitt, a human resources group, asked 425 U.S. employers, representing 11 million employees, about their current and future strategies to help workers better understand how to prepare for retirement . (And heaven knows we could use the advice.)
[Also see the boomer financial recovery guide.] 
According to the survey, most employers (80 percent) say they're making "financial wellness" a top priority in 2013. That means they're helping workers by:

Examining their current savings patterns to determine whether they're on target to reach their goals
Evaluating their long-term investment strategies to ensure that they're saving what they need to retire comfortably or whether other priorities are getting in the way
"Helping workers get an accurate picture of their future needs and whether they are on track to meet those needs, and helping them create a road map for achieving those goals, is paramount," says Patti Balthazor Björk, director of retirement research at Aon Hewitt.

Most employers (76 percent) continue to offer target-date funds as a straightforward approach to investing. These funds take much of the guesswork out of investing because they aim to match a worker's age and years to retirement with the appropriate diversification and risk exposure in a portfolio.
Of the employers that don't offer these funds, 35 percent will likely add them in 2013, the survey says. And 64 percent of employers say they'll offer managed accounts and investment advisory services, up from just 40 percent in 2012.
How will companies communicate and educate workers on their retirement benefits in 2013? According to the survey:

52 percent will use podcasts
42 percent will use text messages
18 percent plan to use social media channels, up from 6 percent in 2012.
Photo credit: Philip Taylor via flickr.com