IBM Halts Practice of Disclosing Ages of Fired Older Workers
By Carole Fleck , May 12, 2014 04:54 PM
At IBM, older workers who believe they were fired because of their age may have a harder time proving their claim under a new company policy, Bloomberg News reports.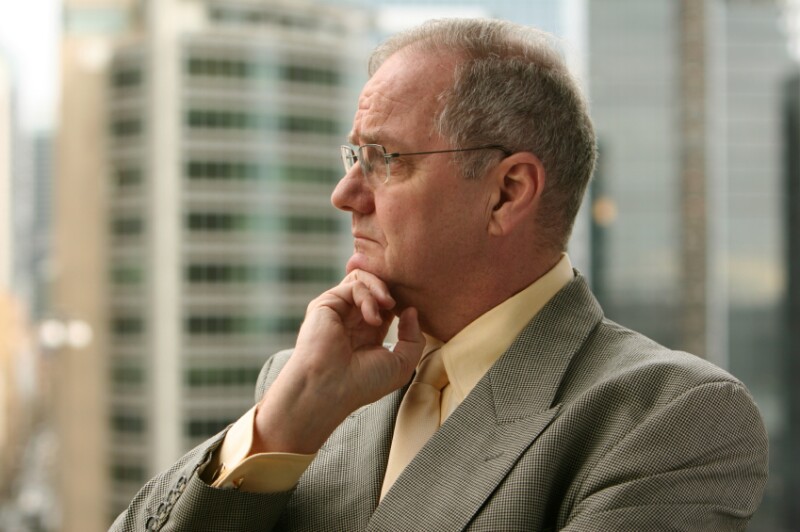 The New York-based tech company is no longer providing fired workers over age 40 with the ages and job titles of other older workers dismissed in a group layoff, the report said. That disclosure is important because it helps fired employees assess whether IBM has potentially demonstrated a pattern of age discrimination in its dismissals, a critical component in proving such claims in court. Federal law also requires that employers provide that list to its fired older workers.
Instead, IBM is taking a new approach. It says it's not subject to the disclosure requirement because it offers employees who believe they've been wrongfully dismissed the option of bringing an age discrimination claim to arbitration rather than to court, Bloomberg reported.

Laurie McCann, a senior attorney at AARP, called IBM's move very troubling because "it prevents age discrimination victims from joining together [in court] to challenge layoffs that target older workers."

Read: Forced Out, Older Workers Are Fighting Back
She also says IBM is dodging the disclosure law by offering severance to workers if they agree to arbitration. But without the disclosure list, she says, dismissed workers have no way of knowing whether other older workers may have been targeted. Workers would want to know that before they decide whether to accept the severance and agree to arbitration, rather than consider filing a lawsuit or participating in a class-action suit.
Washington employment lawyer Richard Renner says arbitration rulings often favor the company, not the employee. Arbitration also prohibits workers from appealing an unfavorable ruling. "Arbitrators know it's the companies that get them their business. It's had a skewing effect," he says.
"So now you can say IBM didn't comply with the law and didn't give me access to disclosures so I can assess if my [discrimination] claim has merit. And now IBM can say, take me to arbitration," Renner says. "So IBM gets away with ... denying people their rights because they have age discrimination laws stacked in their favor."
A study presented at a February symposium on employee rights and arbitration suggested that employers typically prevailed in these labor disputes. Researcher Alex Colvin, a Cornell University professor of conflict resolution, found that arbitration, rather than litigation, decreases employees' odds of winning a case by 59 percent.
>> Sign up for the AARP Money newsletter
IBM reportedly told Bloomberg it made the change to withhold the disclosure information in an effort to protect employees' privacy.
Under the old approach, fired employees could either accept severance pay and waive their right to bring an age discrimination claim, or reject the severance offer and preserve the right to pursue legal action. Now, IBM doesn't have to disclose the age and titles of coworkers in a group layoff because it's no longer asking fired employees to waive legal action, since it's offering arbitration in such cases, Bloomberg reported.
>> Get discounts on financial services with your AARP Member Advantages.
Julie Strandlie is a legislative and public policy director at the National Employment Lawyers Association, an advocacy group that opposes fo rced arbitration, as it's called by employment law experts. She says the process occurs without legal safeguards such as a written record of the proceedings, the right to appeal the arbitrator's decision if the law is not applied correctly, or other guarantees that ensure a fair process. She says at least 27 percent of U.S. employers require forced arbitration, covering more than 36 million employees.
She and other advocates say these developments weaken employee protections, and it's happening at a time when age discrimination claims continue to rise. According to the Equal Employment Opportunity Commission, age discrimination claims have increased since 1997, when 15,785 reports were filed. Last year, 21,396 claims were reported.
Photo: Steve Luker/iStock
Also of Interest

See the AARP home page for deals, savings tips, trivia and more