Improving Economy? Not for the Long-Term Unemployed
By Carole Fleck , March 26, 2014 12:40 PM
What's the outlook for people out of work for at least six months? Longer unemployment.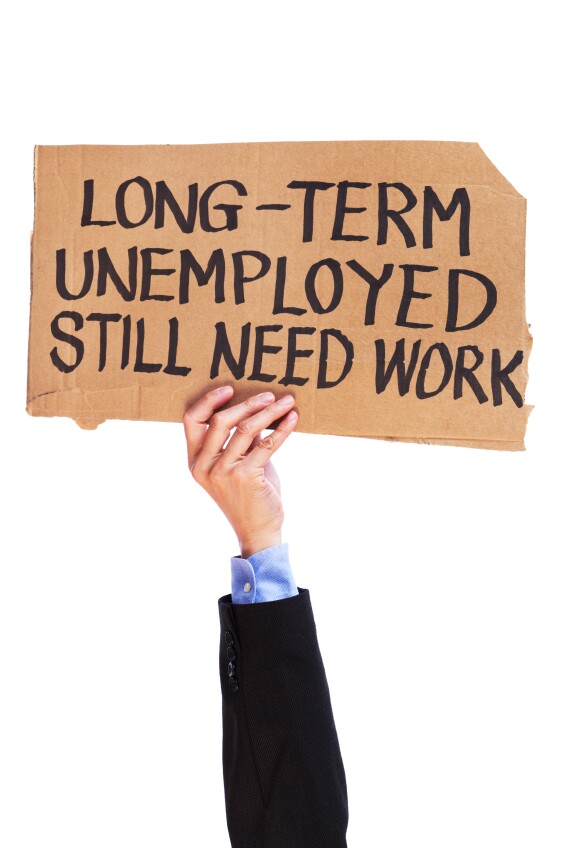 Three Princeton University economists examined the status of people who reported they were unemployed for 27 weeks or more between 2008 and 2012 - and then revisited them 15 months later. Only 11 percent had found steady full-time work one year later while 30 percent were still looking. As many as 35 percent had dropped out of the labor force altogether. Another 24 percent were in and out of jobs or worked part time.
Not surprisingly, a disproportionate share of long-term unemployed workers were older, economists Alan B. Krueger, Judd Cramer and David Cho said in a paper, which was presented at a recent Brookings Institution Panel on Economic Activity.
>> Sign up for the AARP Money newsletter
Losing a job in your later years can have life-altering consequences for your retirement. Gary Koenig, director of economic security at the AARP Public Policy Institute, says it's hard if not impossible to make up that lost time and rebuild savings.

"Older workers in the 55-to-62 age range who become unemployed - their situation can become quite dire," Koenig says. "Those are crucial years because there are folks who might've put a child through college ... and now they're trying to bulk up savings in preparation for retirement. It throws all those plans out the door when you lose a job."

He also cited age discrimination in hiring as a factor that contributed to older workers' prolonged unemployment.
Related: How Should Older Workers Navigate the Job Market?
The Great Recession had a deeper impact on the chronically unemployed: Those out of work for six months or more exceeded the previous peak reached during the recession in 1981-82, the Princeton economists said.
"Long-term unemployment rose for a simple reason: because job vacancies grew slowly in the economy as a whole," their paper said. "The decline in job vacancies during the Great Recession set in motion a dynamic that led to unprecedented long-term unemployment and a rise in the unemployment rate."
That's also why the overall unemployment rate, at 6.7 percent in February, remains relatively high, the economists said. Generally, unemployment of around 5 percent is considered a sign of a healthy economy.
Last month, the number of people out of work for six months or more rose by 203,000 to 3.8 million. They accounted for 37 percent of the unemployed, according to the Bureau of Labor Statistics. An additional 7.2 million were working part time because they couldn't find full-time work.
In the paper, the economists said a "concerted effort" by lawmakers was needed to create policies and find ways to get the long-term unemployed back to work. Otherwise, they'll continue to drop out of the labor force and weigh on the economy.
>> Get discounts on financial services with your AARP Member Advantages.

The economists also said they found no evidence that job prospects brightened for the long-term unemployed in states with an improving economy.
Among their other points about the long-term unemployed:

A "larger proportion" are over age 50 and do not have a spouse.
44 percent were never married.
Nearly 20 percent are either widowed, separated or divorced.
22 percent are African Americans.

In a recent study reported by the New York Times and others, Rand Ghayad, a Ph.D. candidate at Northeastern University, sent out 4,800 fake résumés to job postings. Half of the unemployed applicants were out of work for less than six months and had no relevant experience, yet they were more likely to get a call for an interview than experienced workers out of a job for more than six months.
Ghayad also found that being out of a job for more than nine months decreased interview requests by 20 percent among people applying for low- or medium-skilled jobs.
Photo: Yinyang/iStock
Also of Interest

See the AARP home page for deals, savings tips, trivia and more