Jane Pauley On Par with Michael Allen - Part 1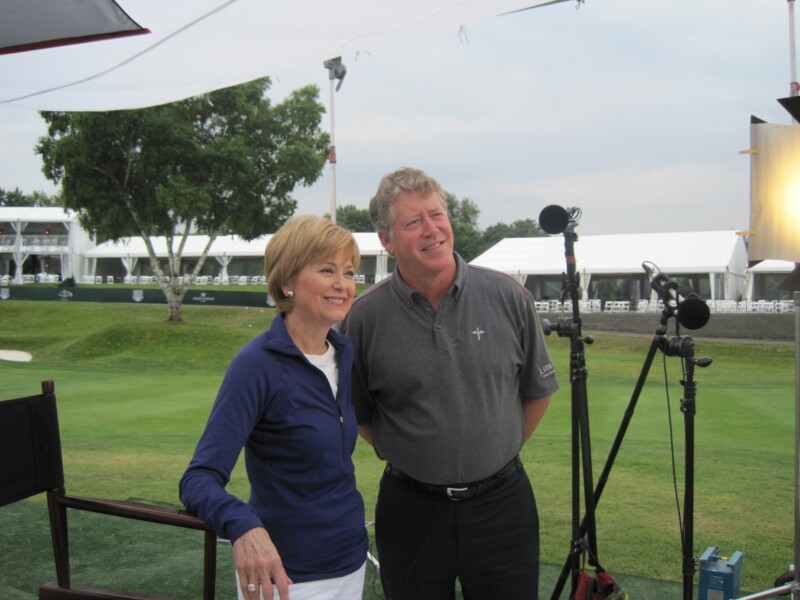 The following is a post from Kim Sedmak, Executive Producer of AARP's Your Life Calling TODAY with Jane Pauley.
The first time I worked with Jane Pauley "on the road" she arrived with her golf clubs in tow. That was back in 2008. After our shoot, she was meeting up later in the afternoon with her former NBC Dateline Co-Anchor Stone Phillips to play 18 holes on an early spring day.
I do believe the golf clubs weighed more than Jane. She is the first to admit she "plays at" golf. However, from what I recently witnessed while shooting her playing with Champions Tour leader Michael Allen, Jane has a fierce swing and a strong grip.
To see more of her on the course with Michael Allen join us on the TODAY show with AARP's series " Your Life Calling" Monday, Sept. 17 between 8:30-9 a.m. EST.
Click here to see Part 2 & Part 3 of this series of posts: Part 2, Part 3