Job Gains for the 55-Plus: Not Too Shabby
By Carole Fleck , January 09, 2015 04:26 PM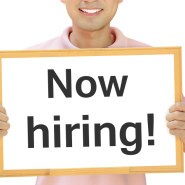 Employers capped a year of solid hiring by adding 252,000 jobs to the economy in December — and older workers welcomed those gains. The national unemployment rate for people 55-plus dipped by 0.6 percent to 3.9 percent last month, a bigger monthly decline than the rate for workers overall, according to the Bureau of Labor Statistics.
Better still, workers 55 and older saw their jobless rate fall over the past year from 5.1 percent in December 2013.
Older women seemed to benefit from a stronger economy more than men over the last year; their rate declined from 4.9 percent in December 2013 to 3.6 percent last month. The rate for men dipped from 5.3 percent in December 2013 to 4.2 percent last month, the BLS said.
Sara Rix, a senior strategic policy adviser for AARP, says 2014 ended on a high note as more older workers were in the labor force than at the start of the Great Recession in 2008.
"The employment situation for older workers looks far more promising than it has in a long while, judging from the large decline in the unemployment rate for the aged 55-plus workforce over the past year and the uptick in the proportion of older workers with jobs," she said. "As growing numbers of boomers move through their 50s and 60s, this may point to expanding opportunities for those who want or need to postpone retirement."
Workers of all ages benefited from the hiring trend as the national jobless rate dipped by 0.2 percent to 5.6 percent in December, the lowest level in six years, according to the BLS.
While economists agree that 2014 had sustained solid job growth — gains averaged 246,000 per month in 2014 compared with an average monthly gain of 194,000 in 2013 — the U.S. recovery still has a ways to go.
Elise Gould, senior economist with the Economic Policy Institute, a research group in Washington, says it will take at least 2½ more years for the labor force to return to its prerecession health — if the level of job growth continues. She adds that strong wage growth, something workers haven't seen for decades, is needed to hasten the recovery.
Gould attributed the decline in the unemployment rate to people getting jobs but also to workers leaving the labor force, because they either retired or became so discouraged with the hunt for a job that they stopped looking and therefore weren't counted among the unemployed.
>> Get discounts on financial services with your AARP Member Advantages.
Some 8.7 million people were out of work in December. Nearly 32 percent were unemployed for six months or more, the BLS said.
Older unemployed workers continued to have it tough. Their average duration of unemployment in December remained much higher than for people under age 55 — 54.3 weeks compared with 28.2 weeks.
According to the BLS, the industries that added the most jobs included professional and business services, construction, food services and drinking places, health care and manufacturing.
Photo: Kritchanut/iStock
Also of Interest

See the AARP home page for deals, savings tips, trivia and more.