Jobless Rate Inches Up for Older Workers
By Carole Fleck , September 06, 2013 03:45 PM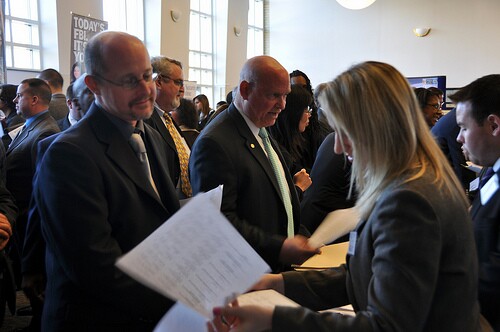 The dog days of August brought a slowdown in summer hiring. Employers created a tepid 169,000 jobs last month, less than what economists expected, and the unemployment rate for older workers inched up to 5.1 percent, the government reported Friday.
Men aged 55 and older saw their jobless rate decline in August to 5.4 percent from 5.6 percent the month before. The situation was reversed for older women: the rate rose to 5.2 percent last month from 4.9 percent in July.
Nationally, the unemployment rate dipped one-tenth of 1 percent to 7.3 percent in August, a four-year low, according to the Bureau of Labor Statistics.
But labor economist Heidi Shierholz of the Economic Policy Institute says the unemployment rate declined "for all the wrong reasons." She says that if more unemployed workers were in the market looking for a job, they'd be counted among the unemployed, and the jobless rate would have actually increased. But the rate fell because so many discouraged job seekers stopped looking for work because they believed their prospects were so grim, and consequently, weren't counted among the unemployed.

In a healthy, robust economy, Shierholz says, about 159.3 million people would be in the labor force today. But there were just 155.5 million in the workforce last month. "That means there are about 3.8 million missing workers - jobless people who would be in the labor force if job opportunities were strong," she says.

Also, more boomers and older adults retired from the workforce, which pushed down the labor force participation rate in August to about 63 percent, the lowest level since 1978.
Related: Some Good News for Older Workers
The share of workers who've been unemployed for more than six months rose in August from 37 percent to 37.9 percent. But for those 55 and older, nearly one in two (47 percent) have been out of work for at least that long.
Among all ages, some 11.3 million people were out of a job last month, about the same as in July. But as we all know, older workers have suffered disproportionately when it comes to the time it takes to land a job. The average duration of unemployment for older job seekers rose to 50 weeks in August from 49 weeks in July. For those under age 55, the duration rose to 34 weeks in August from 32.9 weeks in July.
Employers in the retail and food and beverage industry added the most jobs in August, followed by the health care and professional and business services industries, the BLS said.

Photo: Sen. Mark Warner/flickr
Also of Interest

See the AARP home page for deals, savings tips, trivia and more