Jobless Report Contains Good News For Older Workers
By Carole Fleck , September 07, 2012 09:49 AM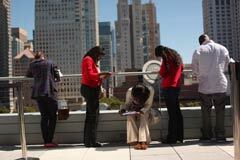 Companies loosened their purse strings and hired more of us older workers in August. The unemployment rate dipped to 5.9 percent last month from 6.2 percent for workers 55-plus, the government reported Friday.
Men and women alike saw equal gains. The jobless rate for men fell to 6.1 percent in August from 6.5 percent the month before. For women, the rate fell to 6.2 percent last month from 6.6 percent in July.
Despite those improvements, older workers seeking employment were spending even longer periods looking. The duration of unemployment for those 55 and older rose to 52.7 weeks as of August, much higher than the 36.1 weeks for younger workers.
Nationally, the jobs situation was disappointing. Employers added just 96,000 jobs to payrolls in August, yet the unemployment rate declined two-tenths of 1 percent to 8.1 percent, according to the Bureau of Labor Statistics (BLS).
Economists attributed the fall in the unemployment rate to droves of workers - 368,000 - leaving the labor force. James Marple, senior economist for TD Ameritrade, called the figure "shocking" and "a cause for concern." He said that the ratio of the working age population that's in the labor force now stands at 63.5 percent, the lowest level since September 1981.

It's unclear why people have left the workforce. Marple calls it a sign that more of the population was becoming discouraged with their lack of job prospects. The decline could also be from people who are retiring or opting not to work for other reasons.
Generally, for the jobless rate to fall, more than 150,000 jobs need to be added to the economy each month; anything less can't even keep pace with a growing population.

Since the beginning of this year, an average of 139,000 jobs have been created each month, less than last year's average gain of 153,000, the BLS reported.
The unemployment rate has hovered above 8 percent nationally for more than three years. As the November presidential election approaches, the monthly jobs report is likely to become even more important among voters.
Earlier this week, a report from the National Employment Law Project found that the majority of jobs being created aren't comparable to those we lost in the recession. The new ones tend to be lower-wage jobs, paying $13.83 per hour or less, and their growth is outpacing higher-wage occupations by nearly three to one.
Meanwhile, the number of people out of work, 12.5 million, didn't change much from July to August. Of those 55-plus, 51 percent had been out of work for six months or more.
Many economists had expected that the August figure would be better than it was. In a survey during the month, employers announced plans to lay off 32,239 workers, the lowest number of monthly job cuts since December 2010, according to the consultancy firm Challenger, Gray & Christmas, which conducted the survey. Since Jan. 1, companies have announced plans for 352,185 job cuts, about the same as at this point a year ago, the firm said.
For those seeking work, AARP has launched a new, free service called Work Reimagined. The social networking site partners with LinkedIn to help job hunters find information and job openings.
Photo credit: Robert Galbraith/Reuters