Jobs Climate Slows But Jobless Rate Falls for Older Workers
By Carole Fleck , April 05, 2013 10:07 AM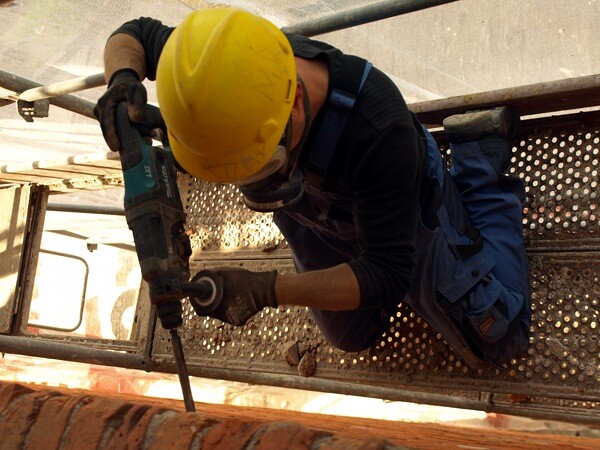 A spring slowdown may be in store on the jobs front. Companies added a scant 88,000 employees to payrolls in March - the weakest hiring in nearly a year and deeply below economists' expectations. But the unemployment rate that dipped slightly for all workers last month fell more dramatically for older adults, the government reported Friday.
The jobless rate for workers age 55-plus slid to 5.5 percent in March from 5.8 percent the month before. Among men in that age group, the rate fell to 5.7 percent last month from 6 percent in February. Even better, the numbers tumbled from one year ago, when their jobless rate stood at 6.3 percent.
Older women also saw a decline in joblessness. The rate in March fell to 5.2 percent from 5.6 percent in February. One year ago, their jobless rate was at 5.9 percent, the Bureau of Labor Statistics reported.
Nationally, the unemployment rate dipped one-tenth of 1 percent in March to 7.6 percent, the lowest level in four years, largely because the size of the workforce declined to its lowest level in 40 years. That decline may have been due to discouraged workers who stopped looking for a job and therefore weren't counted in the unemployment rolls.
[ Related: Find a job, start a business]
The last jobs report that recorded such modest hiring was in June 2012, when 87,000 new positions were created. Economists fear that a similar pattern is emerging this year: a spring slowdown in the pace of hiring.
Nearly 12 million were unemployed last month, the BLS said. Of those 55-plus, 51 percent were out of work for six months or more.
Also discouraging, the average length of unemployment crept up for older workers. It grew to 49.2 weeks in March from 44.9 weeks the month before. For those under 55, the average duration of unemployment rose to 35.7 weeks last month from 34.3 weeks in February.
The March figures stunned economists after months of relatively strong hiring. The government revised up by 61,000 new job gains for January, when 148,000 jobs were added, and February, when 268,000 new jobs were created. Employment growth averaged 169,000 jobs per month over the last 12 months, the BLS said.
In March, professional and business services added the most jobs. But some 24,000 jobs were lost in the retail sector, an indication that consumers were pulling back on spending, says Paul Ashworth, chief U.S. economist at Capital Economics. He cited the latest jobless report as "further evidence" that an economic slowdown is imminent.
He also cited the $85 billion in government spending cuts enacted at the start of March for the slowdown in growth.

"After a very rapid start to the year, economic growth and employment gains have slowed quite sharply in March," he says. "We don't anticipate the slowdown becoming too severe, not when the housing recovery is firing on all cylinders, but it is a reminder that the U.S. is still unable to sustain what used to be just average rates of growth."

Underemployment, which is considered a truer gauge of the employment picture because it includes unemployed workers as well as people working part-time because they couldn't find full-time work, stood at 17.6 percent in March, down from 18.1 percent in February, according to the Gallup organization, which charts those figures. It had been 20.3 percent in March 2010, the highest Gallup had measured.
March's deep jobs cuts were also reflected in the latest report by the global outplacement consultancy Challenger, Gray & Christmas. It said employers reported 49,255 job cuts last month, down 11 percent from February, but a whopping 30 percent higher than a year ago. What's more, the number of jobs shed in the first quarter of this year, at 145,041, reached their highest level since 2011.
Retailers and the financial sector reported shedding the most workers, the report says.
"While consumer spending is up in 2013, many retailers have been fighting for their lives since the end of the recession. We could see more retail job cuts in the months ahead," John A. Challenger, chief executive officer, said in a statement.
Photo credit: Rubber Dragon via flickr.com
Also of Interest

Join AARP: Savings, resources and news for your well-being
See the AARP home page for deals, savings tips, trivia and more