Jobless Rate About the Same for Older Workers
By Carole Fleck , January 04, 2013 11:04 AM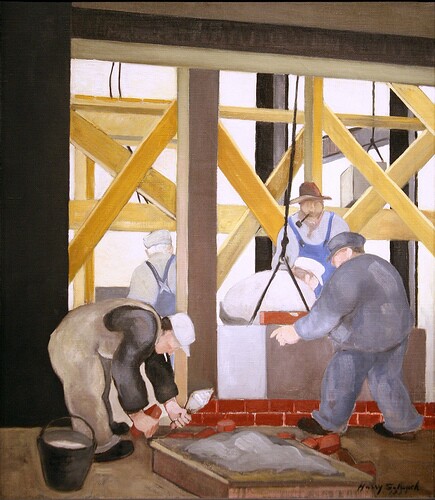 Employers added 155,000 workers to payrolls in December, about the same as the month before, but it didn't bring much relief to unemployed older adults. Their jobless rate ticked up one-tenth of 1 percent last month to 5.9 percent, the Bureau of Labor Statistics reported Friday.
For men 55 and older, the jobless rate remained at 6.2 percent in December. Not so for older women. Their rate edged up to 5.1 percent last month from 5 percent in November.
But for the long-term jobless - people who've been out of work for six months or more - the jobless figures seem to tell quite a different story. In December, of those who've been without work that long, 48.7 percent were 55-plus. That's down considerably from 53.5 percent the month before. However, it's unclear how many of those may have stopped looking for work.
Among workers of all ages, the unemployment rate of 7.8 percent (it was revised up from 7.7 percent in November) remained at the lowest level in four years.
In 2012, the average monthly growth of 153,000 jobs was the same as in 2011, according to the BLS.
Paul Ashworth, chief U.S. economist for Capital Economics, says that increase was "just about enough" to keep pace with growth in the labor market but not enough to drive unemployment levels lower.

"This has been the story throughout the recovery that began more than three years ago," he says.

Considering the looming fiscal cliff talks in December, the 155,000 gain in jobs is "perhaps better than it looks," given that firms were probably nervous about adding workers, he says. That gain also included 30,000 construction jobs that were probably the result of the temporary boost from rebuilding after superstorm Sandy battered parts of the Northeast.
Health care employment continued to expand, as it had for most of 2012, with 45,000 jobs added last month. But retail employment fell by 11,000 in December, suggesting that the holiday shopping season ended with a whimper, Ashworth says.
The government revised jobs growth in November to 161,000 from 146,000.

Still, more than 12 million people remained out of work in December.
The average duration of unemployment fell last month. For those 55-plus, it took an average of 51.3 weeks to find work, down from 55.4 the month before. For those under 55, the duration declined to 34.3 weeks from 37. 1 weeks in November.

Planned layoffs in December fell for the first time in four months. Even better, the total job cuts for all of 2012 was the lowest since 1997, according to the latest report from global outplacement consultancy Challenger, Gray & Christmas. Employers said they expected to cut 32,556 jobs last month, down 43 percent from 57,081 in November.
Photo credit: Cliff1066 of oil on canvas by Harry W. Scheuch via flickr.com