Looking for a Good Job? Now's the Time. Or Not.
By Carole Fleck , September 19, 2013 04:29 PM
Officials at Gallup poll apparently broke out the rose-colored glasses when they reported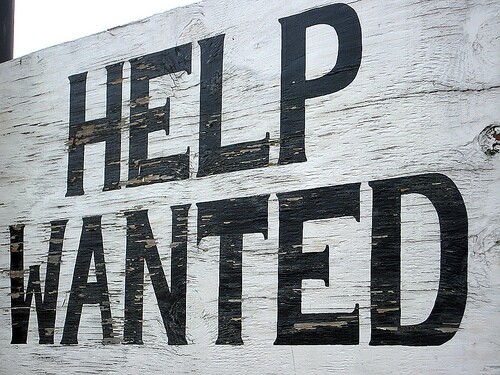 Thursday that Americans are more optimistic about the availability of good jobs.
Of the 1,510 people polled, a majority of people ages 50 to 64 (78 percent), and 65-plus (79 percent), say that now is actually a bad time to find what Gallup said was a quality job. Younger folks were only slightly less pessimistic. Sixty percent of people ages 18 to 29, and 65 percent of those ages 30 to 49, say they believe it's a bad time to find a good job.
So where's the good news? It may feel like a bit of a stretch, but here goes: Among all ages, 27 percent of those polled in September say the jobs market is good, up from 21 percent who said that in August, Gallup reported.
Related: Take The Job Hunting Quiz
For the last six months, for every job opening across the U.S., there were 3.1 unemployed workers, according to the government's Job Openings and Labor Turnover Survey. Just before the recession took hold in December 2007, the number of unemployed workers per job opening was 1.8. In June 2009, when the recession officially ended, those numbers climbed. There were 6.2 unemployed persons per job opening.
Since then, economists say the number of workers hired each month isn't nearly enough to bring down the unemployment rate ( 7.3 percent in August) substantially for years.
Let's get back to the Gallup poll and Americans' perceptions about finding a good job. Democrats were less negative (or more positive?) about the jobs landscape than Republicans: 64 percent said it was a bad time to find a good job compared with 82 percent of Republicans who said the same.
How did other groups compare?
Among those who thought it was a bad time to find a quality job:

Women (74 percent); Men (65 percent)
Middle income adults earning $75,000 or more (64 percent)
Lower income adults making $30,000 to $74,999 (72 percent)
Blacks and Hispanics (63 percent each)
Gallup says its findings are in line with a recent Associated Press report, which found that the employment gap was highest in 10 years among low and high income workers. It said nearly three-quarters of high-income Americans were working compared with barely a third of the lowest income group. The AP story said middle-income workers may be taking low-skill jobs due to a lack of better-paying jobs, crowding out lower-income workers as a result.
Photo: BGottsab/Flickr
Also of Interest

See the AARP home page for deals, savings tips, trivia and more