Many New Jobs Are Low-Wage (And Bad For Our Retirement Savings)
By Carole Fleck , September 04, 2012 03:44 PM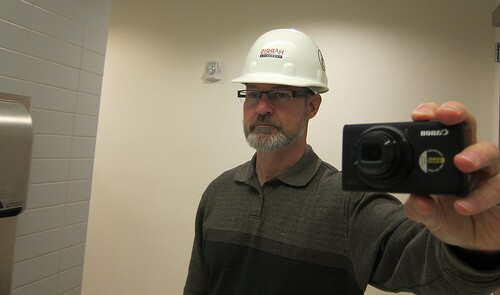 It turns out that stubbornly high unemployment isn't our only big problem when it comes to the job market. We're two years into the economic recovery but the majority of jobs being created aren't comparable to those we've lost. In fact, the low-wage jobs being added to company payrolls are outpacing higher-wage occupations on a scale of nearly three to one.
A new report from the National Employment Law Project finds that the majority of jobs being created pay $13.83 per hour or less. The occupations that have grown the most in the last two years: retail salespersons, food preparation workers, laborers and freight workers, waiters and waitresses, personal and home care aides, and office clerks and customer representatives.
While the lack of good jobs is a concern for workers of all ages, it's a special concern for 55-plus adults who got laid off during the recession. If the majority of jobs they're fighting for pay far less than what they were making in the old days, they're going to have a hard time rebuilding their retirement savings - assuming they're lucky enough to get a job in the first place. Older jobless workers have been out of work for close to a year, on average. Many have taken on part-time jobs because they couldn't find full-time work.
Annette Bernhardt, the report's author, called "America's deficit of good jobs" an issue that will shape the economy for decades.

"We've seen strong productivity growth over the last 30 years," she says, "but the majority of workers have not seen that translate into their paychecks."

Since the first quarter of 2001, the report showed, the number of jobs had grown by 8.7 percent in lower-wage occupations and by 6.6 percent in higher-wage occupations. The number of jobs in mid-wage occupations had fallen by 7.3 percent.
The report, which analyzed job trends during and after the Great Recession, also found that:

Lower-wage jobs (from $7.69 to $13.83 an hour) represented 21 percent of the jobs lost during the recession but 58 percent of those added in the recovery.
Jobs that paid in the mid range ($13.84 to $21.13 an hour) made up 60 percent of the losses during the downturn but just 22 percent of those created during the recovery.
Higher-wage jobs ($21.14 to $54.55 an hour) remained about the same: 19 percent were lost and 20 percent were added to the economy.
Follow me on twitter/cfleck1
Photo credit: Hy Crutchett via flickr.com