Meet the Newest Chicago Intern!
By AARP Illinois , May 13, 2013 06:05 PM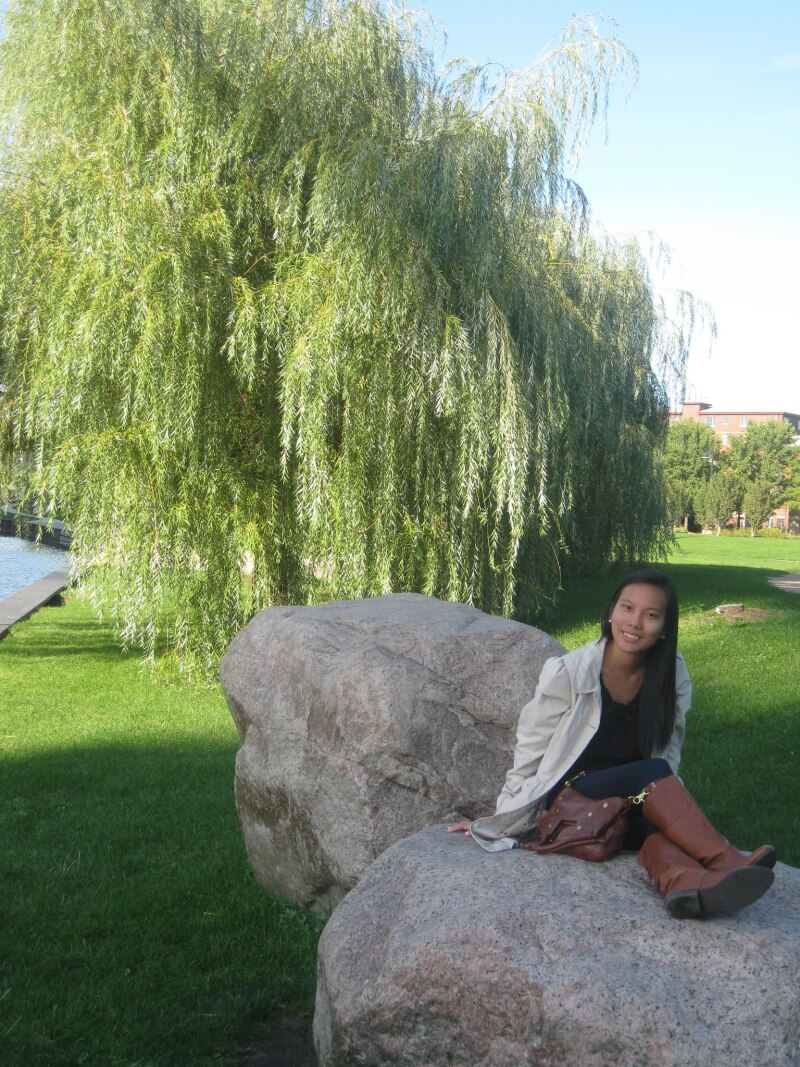 Hi everyone! My name is Debbie and I'm the newest Communications intern of the Chicago office. I am currently a Master of Public Health student at the University of Illinois at Urbana-Champaign. I majored in Community Health and minored in Gerontology and in Business at the same University for my undergraduate career. My background is in health and wellness and I love working with older adults! I have volunteered at different nursing homes and retirement centers in Chicago and in Champaign.
I was born and raised in Chicago. I love traveling and have been to thirteen countries and nineteen states within the U.S. Last December, I volunteered in the slums of India providing medical assistance to the those in need. A couple of summers ago, I studied abroad in the United Kingdom, comparing the health care system of theirs to ours. I am planning to visit a few more places this summer, including Hawaii. My other interests are in shopping, interior design, and floral design. I also blog about fashion (I love shoes!) and lifestyle in my free time. There are many things I can do or am interested in - cooking is not one of them. Eating on the other hand... where do I sign up?
Most importantly, I am a social media junkie. I believe in adapting a Business model to social ventures. That is actually how I became involved at AARP. I attended Social Media conference presented by the Illinois Public Health Association and met Courtney Hedderman, where she connected me with the Communications department for Illinois. So now you will be seeing me around in the community on behalf of AARP and virtually through posts on the various digital media pages, including (but not limiting to!) Facebook, Twitter, Instagram, Pinterest, and on the blog. Feel free to subscribe to my channels and say hello! I'd love to chat with you!
LinkedIn - http://www.linkedin.com/pub/debbie-liu/24/b2b/26a
Facebook - https://www.facebook.com/debbie.liu.9
Instagram - http://instagram.com/simplydebburrs
Twitter - https://twitter.com/simplydebburrs
Pinterest - http://pinterest.com/simplydebburrs/
blog page - https://www.facebook.com/AllMyHeartAndSoles