Men Gain, Women Pained, in Latest Jobs Report
By Carole Fleck , July 08, 2013 10:13 AM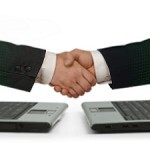 Hiring was robust in June but only some older workers benefited from that action, according to the jobs report that came out last Friday. Men 55 and older saw their unemployment rate dip to 5.5 percent - down from 5.8 percent in May and 6.6 percent at this time last year.
The situation was reversed for older women. Their unemployment rate soared from 4.3 percent in May to 5.4 percent in June, according to the Bureau of Labor Statistics. Still, their figures were better than one year ago, when the jobless rate hit 5.8 percent. (Jobless figures for women are not seasonally adjusted, which accounts for their volatility).
For job seekers of all ages, June provided better-than-expected news. Hiring beat economists' expectations: 195,000 jobs were created though the unemployment rate remained unchanged at 7.6 percent. Also, June marked four years since the official start of the economic recovery in June 2009.
Read: Job Hunting for Older Americans

So how are we doing? Labor economist Heidi Shierholz of the Economic Policy Institute says the country has made "surprisingly little progress" since the Great Recession battered the U.S. beginning in December 2007.
She points to the employment-to-population ratio, the share of the population that has a job, which she calls one of the best measures for assessing progress on the jobs front. The ratio stands at 58.7 percent, well below the 63.3 percent in early 2007, before the recession hit. Sure, retiring boomers and growing numbers of students heading off to college accounted for some of that shrinkage. But when Shierholz removed students and retiring workers in her analysis by using workers ages 25 to 54, she didn't like what she found.

"We are four years into the recovery, and we have climbed only about one-fifth of the way out of the hole," Shierholz wrote in her EPI analysis of the jobs report data.

The economy must add 8.5 million jobs to return to pre-recession unemployment. At the current pace of hiring, she says, it'll take until the end of this decade.
Uncle Sam isn't helping to boost employment levels. The federal government continued to shed jobs - 5,000 in June and 65,000 over the last 12 months, the BLS noted.
The industries that did the most hiring offered mostly lower-paying jobs. They included leisure and hospitality (such as restaurants and drinking establishments), professional and business services, retail trade and health care.
Nearly 12 million people were out of work in June; 4.3 million were jobless for six months or more, the BLS reported. In what has been a troubling long-term trend, a staggering share of people 55-plus - 47 percent - were among the long-term unemployed.
A slight improvement (if you can call it that) was noted in the average time that older workers looked for a job. The average duration of unemployment, as it's called, fell to 48.2 weeks in June from 54.2 weeks the previous month. For younger workers, the duration was much shorter. It slipped to 31.8 weeks in June from 35.9 weeks the month before.
AARP can help you find work. Life Reimagined for Work offers tools, resources and advice for your job search, career management or help starting a business.
Also of Interest

Join AARP: Savings, resources and news for your well-being
See the AARP home page for deals, savings tips, trivia and more