Millions of Near-Retirees Have No Savings
By Carole Fleck , June 21, 2013 10:21 AM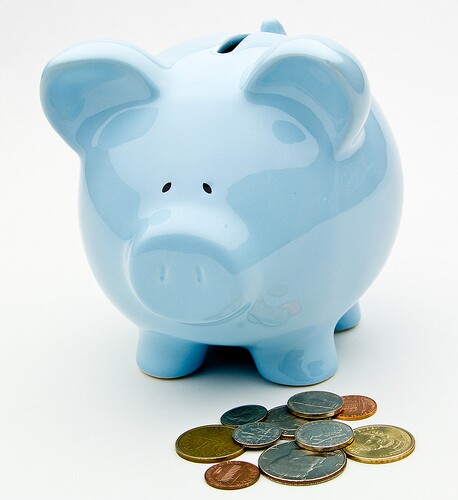 An examination of how Americans are preparing for retirement finds that, overwhelmingly, they aren't.
As many as 18.3 million households with workers ages 45 to 64 have no retirement savings whatsoever, according to a new report from the National Institute on Retirement Security. When their entire net worth was taken into account (including real estate and other assets), about one-third still fell short of what they'll need to maintain their standard of living in retirement.

"The retirement savings gap - what a person needs to save for a secure retirement and what he or she has actually saved - is even worse than we expected," says David John, a senior strategic policy adviser at AARP.

Financial planners generally recommend saving between 8 and 11 times your annual earnings based on the last years of your work life.
For near-retirees who do have a 401(k) or IRA account, it might not provide much security when the time comes. The median retirement savings balance for two-thirds of households with workers ages 55 to 64 is just $100,000, the report found.
See also: Retirement Savings - Let's Do It Like The Aussies
The report attributes workers' dangerously low levels of savings to a prolonged economic recovery, stagnant wages and employers' dialing back on workplace retirement plans. It also blames a weak U.S. retirement system for the sorry state in which many near-retirees will find themselves in the not-too-distant future.
Not surprisingly, women and low-income workers face the greatest risk, the report found.
Some other eye-opening facts:

45 percent of 38 million households with workers ages 25 to 64 have no retirement savings.
90 percent of workers 25 to 64 who have pension plans still fall short on the savings they'll need in retirement.
$6.8 trillion to $14 trillion is the collective shortfall for what workers need to live comfortably in retirement versus what they've saved.
Diane Oakley, executive director of the institute, says a lack of access to workplace retirement savings plans by many low-income earners, combined with workers' low savings rate, will likely result in "grave consequences." She predicts that millions of workers are headed for poverty in their old age. They'll need housing assistance, utility bill subsidies, food stamps and help from other government programs, she says.
Researchers used Federal Reserve data from 2010 to analyze retirement plan participation, savings and overall assets of 38 million households with workers age 25 to 64.
Among the policy measures recommended in the report:

Give employers incentives to provide pension plans to employees.
Reform Social Security to strengthen the program and increase benefits for low-income beneficiaries.
Expand workers' access to employer-sponsored retirement plans.
Create additional tax incentives for retirement savings.
If the amount you've saved for retirement is wanting, keep in mind that it's never too late to make changes or heed advice. Here's what the experts say: Alter your living expenses to match your income. Stay on the job as long as possible and wait as long as you can, up to age 70, to claim the maximum Social Security benefit. And be especially careful if you consider tapping your home equity.
Perhaps when the time comes, you'll be fortunate enough to worry about whether the 4 percent drawdown rule in retirement - withdrawing 4 percent a year from our 401(k) and IRA to generate income to last a lifetime - is a wise strategy.
Photo by Kenteegardin via Flickr