More Older Workers Landed Jobs in May
By Carole Fleck , June 07, 2013 10:19 AM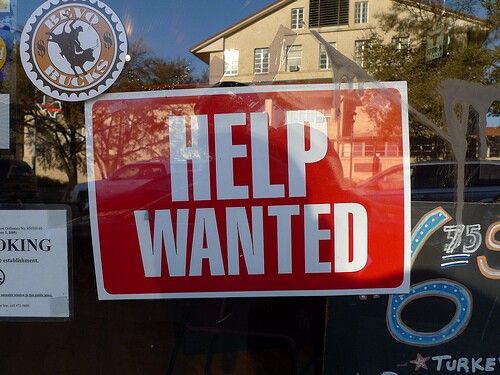 Good news on the jobs front. Businesses created a not-too-shabby 175,000 jobs in May, pushing down the unemployment rate for older workers, though women fared better than men.
Among all workers age 55 and older, the jobless rate fell to 5.3 percent last month from 5.5 percent in April, the government reported Friday. Older women drove that trend. Their unemployment rate slid to 4.3 percent in May from 4.8 percent the month before.
Among men in that age group, the unemployment rate ticked up slightly in May to 5.8 percent. It was 5.7 percent in April. Last year at this time, the jobless rate for men was 6.9 percent; for women, it was 5.6 percent, according to the  Bureau of Labor Statistics.
Nationally, the jobless rate rose one-tenth of 1 percent to 7.6 percent in May as more job seekers entered the labor force, driving up those figures. Many of these were people who grew so discouraged by the lack of jobs that they stopped looking for work and were no longer counted among the unemployed. Now, as the recovery continues to gain ground, these job seekers are coming back into the fold to hunt for work, believing that their prospects have improved.
[ Read: Six ways to jump-start your job search]
May's jobs growth was better than the 149,000 jobs created in April (those figures were revised down from 165,000) and it comes closer to the monthly average of 200,000 that the nation saw in the previous six months. However, the weak global economy and the squeeze on government spending continues to take a toll, says economist Paul Dales of Capital Economics.
The most hires in May were in professional and business services (57,000 jobs), followed by restaurants and bars (38,000 jobs), and the retail sector (28,000 jobs).
The number of people out of work for six months or more remained about the same at 4.4 million in May, the BLS said. And just like every other month for more than a year, 1 in 2 was 55 and older.
This is just how difficult finding a job can be: The duration of unemployment last month grew for older workers to 54. 2 weeks from 50.2 weeks in April. For those under 55, the duration in May fell to 35.9 weeks from April's 36.9 weeks.
In another gauge of the jobs landscape, a survey showed that employers planned to cut payrolls by 36,398 during May. That was 4.5 percent less than in April and 41 percent lower than the same month a year ago, according to the survey by the outplacement consultancy Challenger, Gray & Christmas. The health care sector saw the biggest cuts, the survey results found.