Now Hear This: Record Number of Moms Outearning Dads
By Carole Fleck , May 29, 2013 04:09 PM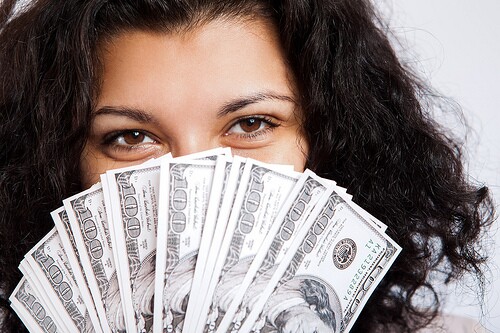 The era in which Dad was the big breadwinner seems to be fading fast. According to a new report, a record number of moms are either the sole or the primary source of income in 40 percent of U.S. households with kids under the age of 18.
A majority of those women - fully 63 percent - are single moms, while 37 percent are married.
But here's what's quite interesting: Younger married moms are outearning their husbands much more than boomer moms. According to the report from the Pew Research Center, 67 percent of mothers ages 31 to 46 earn higher wages than their husbands today. Among mothers ages 47 to 65, only 19 percent make more than their spouses. Among the biggest reasons for that change - women are better educated and in the workforce in greater numbers.
[ Read: Best Employers for Workers Over 50]
For a little perspective, consider that the number of married moms who outearn their husbands rose from 4 percent in 1960 to 15 percent in 2011. Single mothers also tripled in number during that time period, from 7 percent to 25 percent.
What also deserves mentioning is that the percentage of families in which dad is the breadwinner and mom is the homemaker dropped from about 70 percent in 1960 to 31 percent in 2011.
Among married couples with children, the total family income is highest (nearly $80,000) when the mother - not the father - is the breadwinner. When dad's the breadwinner, the family income is about $2,000 less. But it's about $10,000 less among couples whose wages are the same.
The income for families led by a single mother was $23,000, according to the report, which was based on data from the U.S. Census Bureau.
It seems that the gains that women made in the labor pool over the years have taken a toll. Of the 1,003 people Pew surveyed, 74 percent say that it's harder for parents to raise children when women work. And half of respondents say it takes more work to make a marriage happy.