Say What? Bank Helps Borrowers Find Work
By Carole Fleck , April 22, 2013 12:07 PM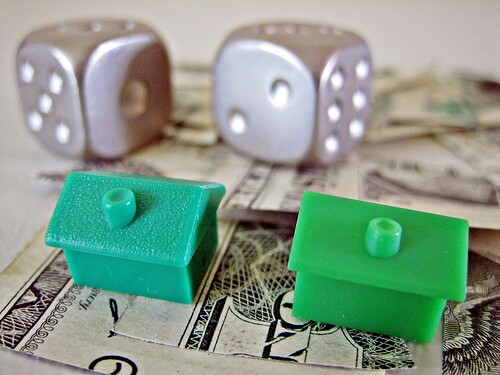 As shocking as it may seem, an Ohio-based bank is helping some of its unemployed borrowers find jobs. Why, you ask? Because these customers are at serious risk for defaulting on their home mortgages.
Fifth Third Bank, which operates some 1,300 branches in 12 states, has teamed up with employment firm NextJob to offer free job search assistance. It includes one-on-one coaching, online job search software and other resources to mortgage holders who could face foreclosure because they're out of work and can't make their house payments.
[ Read: Picking the right mortgage options]
In a pilot project last year, 28 customers who'd been out of work for an average of 22 months took advantage of the free job search help. Eleven found full-time jobs within six months, Fifth Third spokeswoman Barbara Grimsley says.
With that kind of success, the bank expanded the program in February. Grimsley says Fifth Third Bank is the first financial institution to offer this kind of assistance to mortgage customers.
Maya Gray, a 40-year-old mother of two from Chicago, was one of those customers. She lost her job in 2011. A short time later, she received a bank notice informing her that her mortgage payment was about to increase by $300 a month due to a tax hike that was tied to her mortgage payment. She called bank officials to say she couldn't afford that increase because she was unemployed.
The next day, she says, she received a FedEx package from the bank offering her job assistance. Within six months, she landed a job as a senior project process analyst, which involves process improvements.

 "When I got the job offer, I screamed on the phone," Gray says. "I was so thankful. It was just in time financially."

Up to half of the bank's mortgage delinquencies are the result of customers who've lost jobs. So paying an employment firm to help them find work sure beats the average $50,000 to $60,000 it costs to process a foreclosure, Grimsley says.
Wouldn't it be great if other banks followed suit? Then we'd have more working Americans saved from the heartbreak of foreclosure. And a stronger housing market to boot.
Photo: Images_Of_Money/flickr
Also of Interest

Join AARP: Savings, resources and news for your well-being
See the AARP home page for deals, savings tips, trivia and more