On the Road to the Skoll World Forum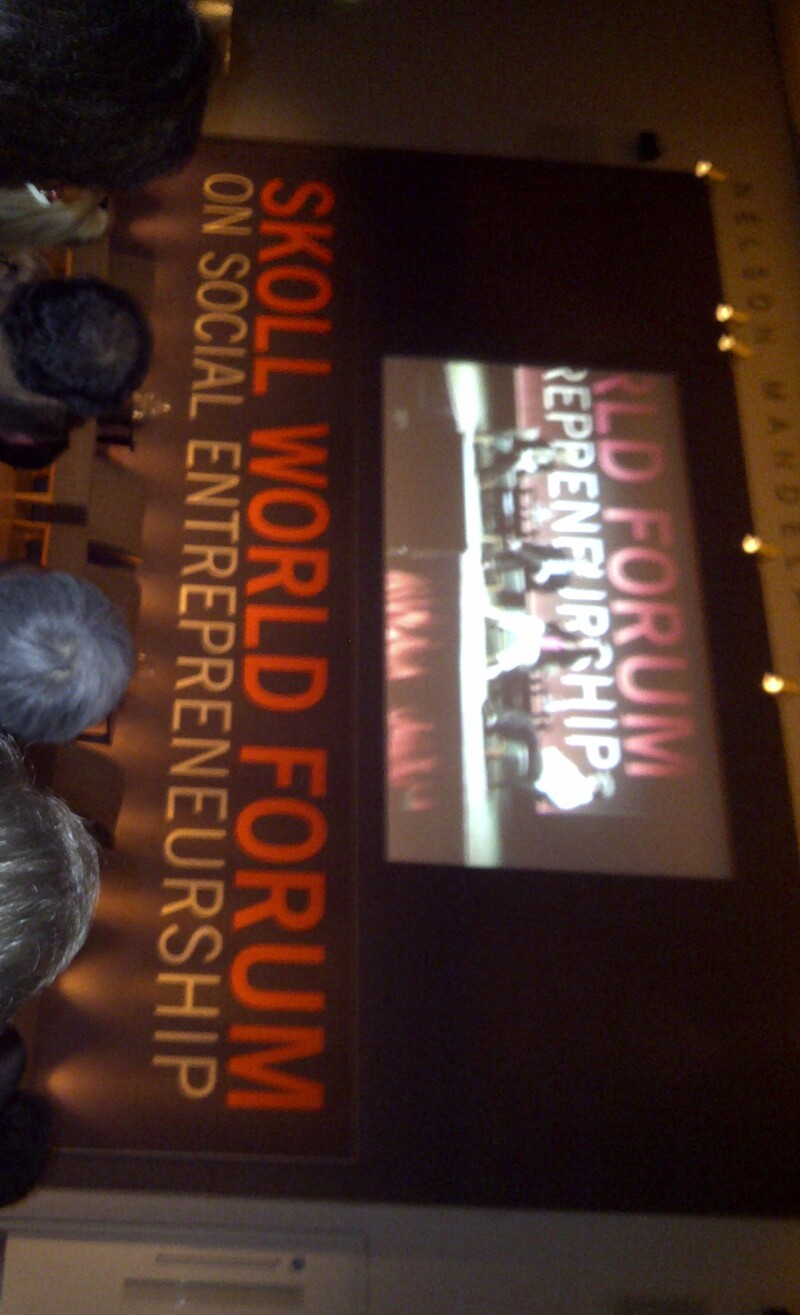 The following is a post from Kim Sedmak, Executive Producer of "Life Reimagined TODAY" with Jane Pauley on NBC's TODAY show.
As I prepare to depart for the Skoll World Forum in Oxford, England next week, I'm enamored with this year's theme - " Dare to Imagine!" This is especially fitting, since I'm happily driven as the producer of Jane Pauley's NBC TODAY show segment, "Life Reimagined" to identify stories featuring those who are succeeding at daring to reimagine their lives at 50+.
There is this myth, that as we age we become "set in our ways" - rigid and unwilling to break free to make the powerful, impactful changes in our lives. This is the opposite of the stories we tell in our monthly TV series, which is why I especially like attending the Skoll World Forum. For three days, I find myself part of a worldwide delegation, all of us striving to reimagine ourselves, each other, and our shared world in bold, new ways. I come away renewed and recommitted to telling these kinds of stories.
Several years ago, AARP provided me the privilege of producing a film featuring Dr. Gro Harlem Brundtland who received the prestigious Andrus Award for Public Service. Dr. Brundtland has continually dared to successfully reimagine her life, time and again. Now well into her 70s, she doesn't appear to be stopping anytime soon, and the world is most fortunate. She'll be keynoting several sessions at the Skoll World Forum.
Dr. Brundtland is a physician, the former first female Prime Minister of Norway, and first female Director of the World Health Organization. And that's just for starters! She's also worked to save thousands of people's lives throughout the world, advocating for policies to eradicate HIV, malaria, and place an international ban on smoking. Below is my film on Dr. Brundtland - watch for your daily dose of inspiration.
I'm looking forward to being updated on Dr. Brundtland's continued mission to help women and girls throughout the world reimagine their lives. No doubt, she'll DARE all of us to do something BIG!
- Kim Sedmak, Executive Producer of "Life Reimagined TODAY" with Jane Pauley.