Pew: Older Workers Don't Crowd Out Younger Workers For Jobs
By Carole Fleck , September 13, 2012 03:05 PM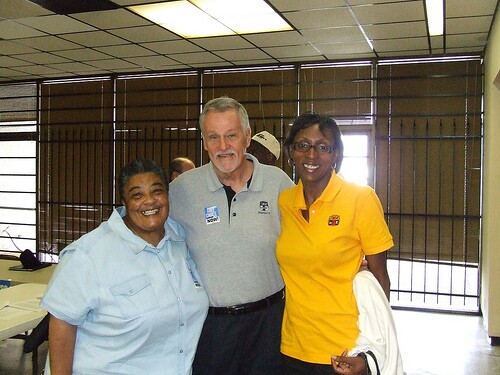 How often have you heard people say that older workers putting off retirement and staying on the job longer means fewer opportunities for younger workers? Well, a new report finds just the opposite is true.
Researchers for the Pew Charitable Trusts looked at the government's Current Population Survey for data on workers ages 20 to 64, from 1977 to 2011, and drew these conclusions: At times when older workers enjoy a higher employment rate, there is increased employment and higher wages for all workers.

"The purpose of this research was to look at the notion that there are a fixed number of jobs in the economy... This economic theory pits workers against each other and we wanted to explore whether that was actually the case. It wasn't," says Erin Currier, a project manager at Pew.

"When the economy produces jobs, everybody [of all ages] can be successful at one time," she says. "This is an important finding."
The study didn't attempt to answer why the economy works this way but the numbers clearly show it does. And that's good news, because given the precarious state of the U.S. retirement system, and the need for many people to work longer, it's important for policy makers and employers to understand that retaining older workers doesn't hurt the job prospects of younger people, the report said.
Older workers are delaying retirement and staying in the workforce in record numbers. In fact, people 65 and older are the fastest-growing segment of the labor force. Nearly one in five are working or looking for work, the highest labor force participation rate for this group in some 50 years.
We can thank the worst downturn since the Great Depression for that. Millions of people saw their housing values fall and savings shrink, just as they were on retirement's doorstep.
An AARP study found that some 1.5 million older adults lost their homes in the foreclosure crisis, and another 3.5 million were still struggling to hold on to theirs.
What's more, Wellesley College just released a study that says recessions aren't just bad for our bottom line, they're bad for our health. Researchers looked at four decades of mortality data, along with corresponding labor market conditions. They say that people in their late 50s and early 60s who lose their jobs in a recession could see their lifespan shortened by as much as three years.
Other key findings of this study:
- It takes years to make up for job and income losses and that may account for the reduced life expectancy.
- The longevity of workers who have already hit age 62, the minimum age for Social Security eligibility, is not affected, presumably because of the income that Social Security provides.
- The Medicare system also helps, because anyone who's lost health insurance due to the recession gets it again upon turning 65.
"Those workers who are unlucky enough to approach retirement during a recession will, unfortunately, face long-term health consequences," says Wellesley economist Phillip B. Levine. "The situation would likely be worse if it weren't for the support of the Social Security and Medicare system in providing income support and health insurance for the elderly."
Photo credit: Bernard Pollack via flickr.com
Follow me on twitter @cfleck1