Poll: Most Older Workers Stay On the Job for . . . Nope, Not the Pay
By Carole Fleck , September 05, 2012 11:36 AM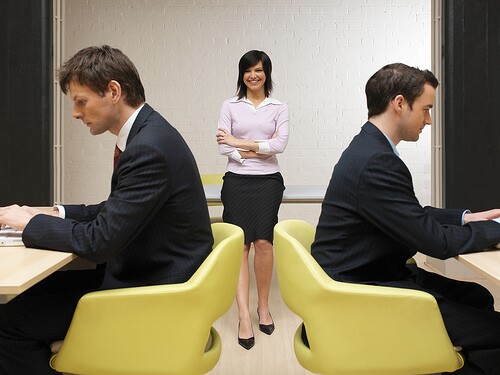 Why do most older workers stay on the job? No, this isn't a trick question, and yes, the answer just may surprise you.
A whopping 80 percent of people 55-plus say they're remaining on the job with their current employer because they actually enjoy the work they do, according to a new poll by the American Psychological Association.
No, their boss wasn't standing over them during the survey. (I don't think.)
What's the second biggest reason for older workers staying put? "The job fits well with other areas of my life," 76 percent said.
Only 60 percent cited the pay and 66 percent said the benefits, according to the poll. Even more than wages, 63 percent say they're staying put because they feel connected to the organization.
The findings should serve as a wake-up call to employers, because of the 1,240 workers age 18 and older polled, no other group feels more connected or satisfied with the work they do than those 55-plus.
For instance, among those who cited the work for keeping them on the job:

58 percent were 18 to 34
67 percent were 35 to 44
65 percent were 44 to 55
80 percent were 55-plus
Among those who say their connection to their employer keeps them at their posts:

54 percent were 18 to 34
55 percent were 35 to 44
51 percent were 44 to 55
76 percent were 55-plus
While benefits were most important to older workers, pay was cited as the biggest reason (67 percent) for staying put among those 35 to 44.
The poll also bore out differences among men and women for what they considered to be important in their jobs. Predictably, women more than men cited work-life balance (72 percent versus 62 percent) as the key reason for remaining with their employer. They also cited enjoying the work they do more than men (72 percent compared with 63 percent).
Follow me on twitter @cfleck1
Photo credit: Victor 1558 via flickr.com