Psst! Here's How to Figure Out Your Market Value
By Carole Fleck , February 06, 2013 03:34 PM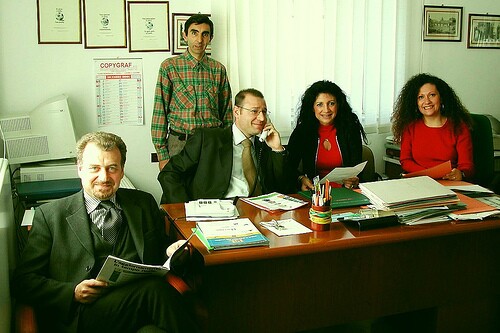 Just how much are your job skills worth in today's marketplace?
If you're 50 or older and looking for work, you know painfully well how difficult the search can be. Since the recession laid off millions of older workers, it's taken them twice as long to find work as their younger counterparts.
Rick Zabor, owner of PeopleStaff, a recruiting firm in Georgia specializing in tech jobs, says it's important for older job seekers to convey to hiring officials the successes they've had over their careers, as long as they're still relevant.
"The higher number of accomplishments you have, the higher your market value," Zabor says. "But if you're really good in one area, and the market doesn't care about that area - for example, you were a great buggy whip salesman but that's outdated because cars have come into play - your accomplishments and value won't be very high."
To figure out your market value, whether you're searching for work or mustering up the courage to ask for a raise at your current job, it's important to know what your industry pays for a job description that closely matches yours or the one for which you're applying.
[ Looking for work? AARP can help.]
Naturally, ranges of pay based on job title and level of responsibility can vary considerably. But there are a few resources that can help you get a good sense for what jobs in certain fields pay.
Consider these sites to get you started:

Salary.com's "late career" page, for 50-plus job hunters, offers a "salary wizard" search engine that helps you find salaries tied to jobs in your city or zip code. The site also offers advice on second careers and other matters relevant to older job seekers.
Payscale.com offers a "payscale index" by region and by industry. First, you're required to answer a long list of questions, such as your years of experience, your college degree, where you worked five years ago and at what salary. Then the site provides you with a salary report. So if you want to know how your current salary measures up, the report details what other companies' median salaries are for similar jobs - and it names those companies. The report also cites which cities are "easiest" to live in (by which they mean cheapest) for that range of pay.
To get the most accurate information about your market value, experts say it's important to match your job description to a job that has most of the same responsibilities as yours; in other words, don't just look at job title. The size of the company or geographic location may also make a difference in salary levels. A special set of skills or certifications may also increase your value.
Zabor, the staffing consultant, says older job seekers are often better suited to apply for positions involving project management or leadership roles.
"If you're in the job market, figure out what problem the hiring manager is trying to solve," he says. "It comes down to not years of experience or age, but what's the value you bring to the marketplace?"
Photo credit: One from RM via flickr.com