Reasons for Optimism Among Older Workers
By Carole Fleck , December 03, 2012 02:45 PM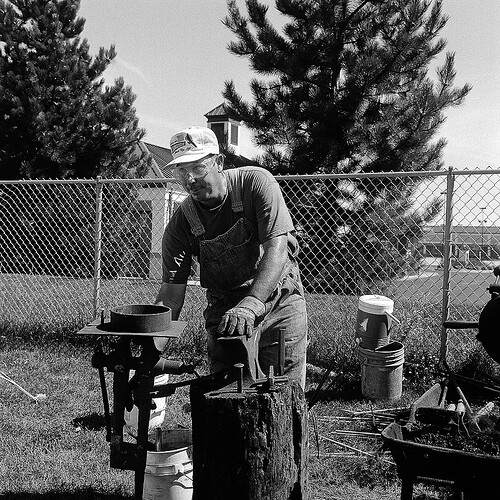 For those of us who suspect we'll have to work years longer than our parents did because we'll need the income, there is good news.

Employers seem to be steadily recognizing the value of older workers as people 65 and older continue to make impressive strides in the workforce.
Whether it's out of economic necessity, the desire to remain productive or for some other reason, people 65-plus now account for almost one in five of all workers, according to the latest government figures. That's the largest jump in a decade, a nearly 70 percent increase from 2002, the Bureau of Labor Statistics reports.
To chart their gains through the years, the BLS analyzed their labor force participation rate from 1977 through 2007. Those 65-plus in the labor pool more than doubled (101 percent) while those 16 and older saw an increase of 59 percent. The number of men 65-plus in the workforce rose 75 percent but older women really busted through barriers: their numbers increased by almost twice as much (147 percent).
Even people 75-plus saw impressive gains - 172 percent increase in that 30-year span (though their numbers were small to begin with, just under 1 percent of the working population).
What's more, it's not just economic pressure that's compelling people to stay on the job longer. Studies have found that plenty of people prefer to stay in the workforce for social interaction and to be productive at ages well past traditional retirement. According to a new poll by the American Psychological Association, 80 percent of people 55-plus say they're remaining on the job with their current employer because they enjoy the work they do.
But for the majority perhaps, economics are driving us to stick to our jobs.
Inadequate retirement savings may be the biggest motivator for boomers to remain on the job. In the latest Retirement Attitudes Survey by Towers Watson, only 42 percent of workers with a 401(k) plan say they were confident that their funds would last through 25 years of retirement.
Defined contribution plans like 401(k)s, increasingly the backbone of workers' retirement plans as fewer employers provide guaranteed defined benefit pensions, haven't been making us feel reassured. Even when we invest wisely, we're still subject to the wild swings of a volatile market.
All the more reason to plan to be working well into our 60s, 70s and beyond.
If you're in the market for a job, advice or other information, check out AARP's "Work Reimagined" site.
Photo credit: Kirk T via flickr.com