Recession Will Haunt Us Into Retirement
By Carole Fleck , May 17, 2013 02:20 PM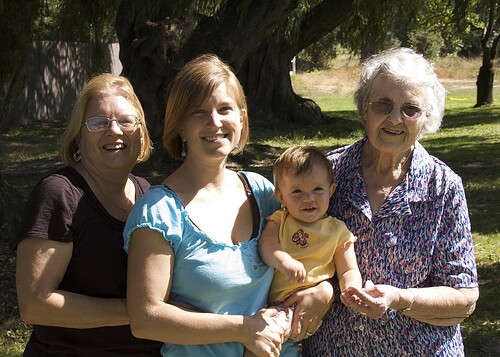 Older boomers, many at retirement's doorstep, lost more than quarter of their net worth during the recession. Yet they may be the last demographic to retire with enough savings to live comfortably, according to a new study.
Younger boomers (in their late 40s and 50s), and Gen-Xers (in their late 30s and early 40s) are on track to retire with skimpier savings. Consequently, they're likely to face a pared-down lifestyle in retirement.
Put another way, they'll be the first two generations that don't do better financially than the group that came before.
[ Read: Can you count on working until you're 70?]
From 2007 to 2010, older boomers born between 1946 and 1955 lost 28 percent of their median net worth - about $68,000 on average. It could not have come at a worse time for those on the verge of retiring.
Younger boomers born between 1956 and 1965 lost 25 percent of their net worth - about $37,000, the study found. Gen-Xers (born between 1966 and 1975) lost 45 percent of their wealth - about $33,000 on average - during that same time.
Join the discussion: Your Perfect Retirement! Come on in and try the contest and win a $25 Prize!
The study, Retirement Security Across Generations: Are Americans Prepared for Their Golden Years? , was done by the Pew Charitable Trusts to examine how the recession affected the wealth and retirement security of  boomers compared with other age groups.
Though the timing of the recession affected older adults more than others - they have fewer working years in which to build back savings - it seems they weathered the storm fairly well. According to the study, older boomers retired, or are on track to retire, with about 70 to 80 percent of their pre-retirement income.
Here's where it gets worse: Younger boomers are on track to replace only 60 percent of their pre-retirement income. Gen-Xers are on track to replace just half their income in retirement.
Financial experts generally recommend that you save enough to replace at least 70 percent of your pre-retirement income.
Among the study's other findings:

Older boomers approached retirement in better financial shape than previous generations, thanks to the dot-com boom and the housing bubble.
Boomers and Gen-Xers have been accumulating much higher debt-to-asset ratios than the previous generations had at the same ages.
By the end of the recession, the majority of people in each of these demographics were homeowners.
Photo: Ben K Locek/ flickr