Saving for Retirement - What's a Woman to Do?
By Carole Fleck , August 14, 2013 12:03 PM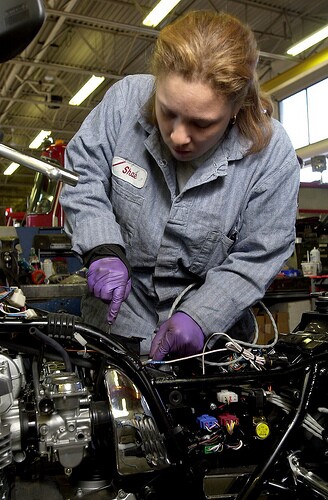 If we women don't boost our retirement savings now, we may not be able to meet our daily financial needs when we leave the workplace for good, a new report says.
Not only do we contribute less than men to our 401(k) accounts - 6.9 percent of pay, on average, compared with 7.6 percent for men - but we're also more likely to default on loans we've taken from these plans. Fully 71 percent of women who left their jobs with outstanding 401(k) loans defaulted on them, compared with 64 percent of men. So not only did their balance decline, but they were also on the hook for steep taxes and penalties.
And then there's the fact that the average woman earns only 77 cents for every dollar a man earns.
Add everything up and it's no wonder that women across all salary levels have an average plan balance almost half that of men - $59,300 versus $100,000, according to the report by Aon Hewitt, which analyzed some 140 defined contribution plans representing 3.5 million employees.

"Women face a number of challenges when it comes to saving for retirement, including gaps in their career when they are not actively contributing to their retirement, and longer life expectancies," says Aon Hewitt's Patti Balthazor Björk.

Are you Saving Enough? Find Out With Our Retirement Calculator
The report says that while working women need to accumulate 11.2 times their final pay to meet their needs in retirement, they're only on track to accumulate 8.6 times that.
What's a woman to do? The report recommends:

Invest as soon as you can in a 401(k) and sock at least 15 percent of your pay every year.
Contribute an amount that at least gets you the employer match. One in three women don't do that, the study found.
Increase your contribution amount gradually and take advantage of advice and other tools your employer offers to make smarter investment decisions.
If you must take a loan from your plan, make sure you pay it back.
Photo: Seattle Municipal Archives/flickr
Also of Interest

Join AARP: Savings, resources and news for your well-being
See the AARP home page for deals, savings tips, trivia and more