7 Social Security Quirks You Should Know
By Jean Setzfand , October 23, 2014 02:01 PM
Note: Join AARP expert Jean Setzfand today, Friday, October 24, from 2 to 3 p.m. ET for a live Facebook Chat with Yahoo! Finance about Social Security claiming and ask Jean or another expert your own question here: https://www.facebook.com/yahoofinance. See Setzfand's advice in a story from Yahoo! Finance just posted today as well: http://finance.yahoo.com/news/3-ways-to-boost-your-social-security-benefit-163853751.html.

As I travel and talk with folks about planning for their future, "when to claim Social Security benefits" is, hands down, the most frequently asked question and unequivocally the point when the crowd actually quiets down and listens to me!
No surprise that the topic is popular: It touches almost all Americans — simply put, anyone who has worked 10 years or more qualifies. If you qualify, you can access your benefits as early as age 62 or as late as 70. But the decision of when to claim your benefits will stick with you for the rest of your life, and there are endless quirks about the Social Security program that stump the best of us.
>> Discussion: When are planning on taking Social Security?

To help Americans make the most informed decision about their Social Security benefits, AARP created two easy-to-use tools: our Social Security Benefits Calculator and our Social Security Q&A Tool. The calculator provides an estimate of your benefits at different ages and also highlights how benefits are affected by your marital and employment statuses. The Social Security Q&A Tool provides ans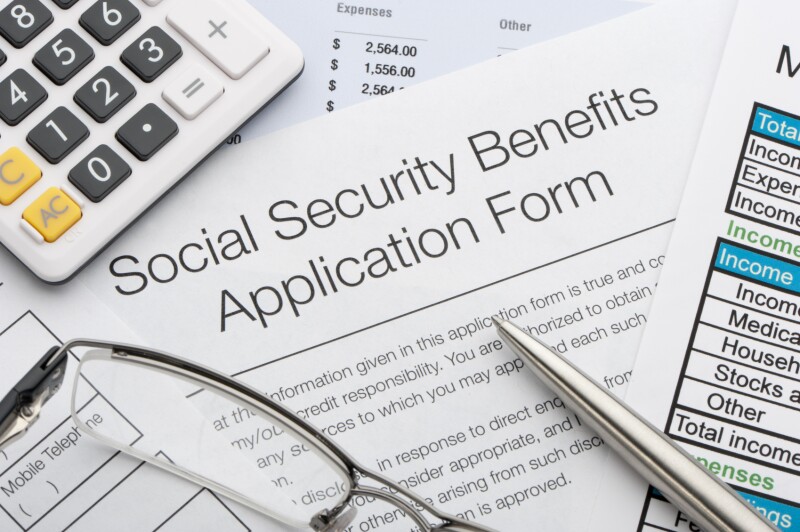 wers to your nitty-gritty questions about Social Security, including all the strange quirks.
Here are seven of the most common questions about Social Security's quirks sent in from people across the country:

1. My ex-spouse has not filed for Social Security benefits yet. Can I still claim benefits on his record? The short answer is "maybe." An ex-spouse doesn't have to claim benefits for you to collect on his or her record. However, he or she generally has to be at least 62 years old for you to collect a spousal benefit. Also, it's important to know that claiming benefits on your ex-spouse's work record will not reduce his or her benefits.
>> Sign up for the AARP Money newsletter
2. After I hit my full retirement age, can I suspend benefits and earn delayed retirement credits? You sure can. If you have already claimed benefits, you can still choose to suspend benefits between your full retirement age and 70. Simply inform the Social Security Administration that you would like to stop receiving benefits for a certain period, and when you do resume, your benefits will be increased for each month you did not collect during that period. Here's how you can do it. If you do not receive benefits between your full retirement age and age 70, you will earn delayed retirement credits that increase your benefits by 8 percent each year.
3. If I start collecting benefits, is there a way I can cancel that decision so it's like I never claimed before? You are allowed to withdraw your application within one year of receiving your first benefit. But you'll have to pay back the benefits you have already received. When you reapply in the future, you will collect full benefits based on the age at which you claim for a second time. You are allowed to do this only once in your lifetime. You can learn more by visiting www.ssa.gov and searching for the Request for Withdrawal Application, where you will find Form SSA-521.
4. Is there a special rule for spousal or survivor benefits if someone is over the age of 60? No. A couple need to be married for only one year to become eligible for spousal benefits, regardless of the age at which they were married. Survivor benefits also require you to be married for nine months, though this can be waived under unforeseen circumstances.
>> Top 8 Facts to Know: 2014 Social Security Trustees Report
5. What is the maximum retirement benefit that someone can receive? This year the maximum monthly benefit at full retirement age (age 66) is $2,642. This assumes the person earned the maximum taxable earnings ($117,000 this year) for 35 or more years. The maximum monthly benefit changes each year with changes in wages.
6. I've already begun taking Social Security benefits. Is there any way I can get the amount increased? You may be able to increase your benefits if you continue to work. Each year the Social Security Administration reviews the records of all recipients who are employed. If your latest year of work was one of your highest-earning 35 years, your benefit would be recalculated and increased. But keep in mind that if you've taken your benefits before your full retirement age and are making more than the annual Social Security beneficiary earnings cap ($15,480 for 2014), your benefits will be reduced until you reach your full retirement age. Also, if you've been taking benefits for less than a year, you are allowed to stop them, pay them back and restart them later at a higher level.
7. Do I have to pay taxes on my Social Security income? For federal purposes, it will depend on your total income, but you should also check to find out whether your state and local governments tax benefits — many do not. You may have to pay federal taxes on some of your benefits if you file a tax return as an individual and your "combined income" (your adjusted gross income plus nontaxable interest and half your Social Security benefit) is more than $25,000. If you file a joint return with your spouse, you will have to pay federal income taxes on some of the benefits if that figure is more than $32,000. As your family income goes up, so may the taxes on your benefits. But no matter how high your income is, 15 percent of your benefits will always be tax-free. Before you sign up for Social Security, you may wish to consult an accountant or other financial adviser to learn your options.
Also of Interest

See the AARP home page for deals, savings tips, trivia and more.