Some Lucky Workers Getting More Company Cash in Their 401(k)s
By Carole Fleck , March 24, 2014 11:03 AM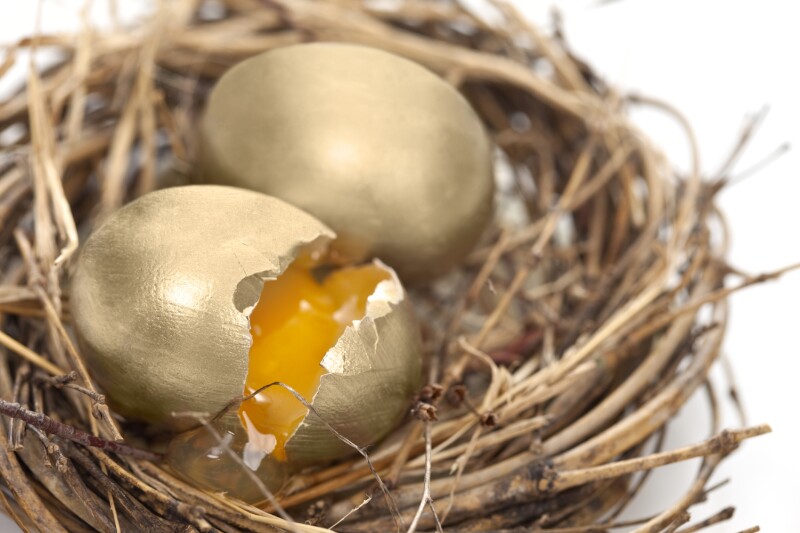 Remember when AOL announced recently that it would pay its 401(k) matching contributions to employees in a lump sum at the end of the year, rather than during each pay period, potentially costing employees' retirement nest eggs thousands of dollars? If workers left in November, they'd lose out on nearly a year's worth of company contributions. Those who stayed forfeited any gains made throughout the year.
The tech company was forced to reverse its policy after an outcry by employees. (Criticism was leveled at CEO Tim Armstrong because he blamed the high medical expenses for two employees' infants for the cost-cutting.) The situation left some folks in the financial planning industry to wonder whether AOL's initial move might be followed by other employers seeking to cut benefits to save money.
The good news is that this generally hasn't happened, according to Rob Austin, director of retirement research at benefits consulting firm Aon Hewitt. Only about 8 percent of companies have taken similar steps to weaken employee defined contribution plans, a rate that has held steady for several years. About 82 percent of companies provide matching contributions to employee plans each payroll period, he says.
>> Sign up for the AARP Money newsletter
In fact, some companies are getting more generous with 401(k) contributions and with eligibility requirements.

"The match is getting richer," Austin says. "We are seeing that there are more dollars available in terms of matching contributions than ever."

He says companies for years typically matched half of their employees' contributions up to 6 percent of their salary. Last year, 31 percent of 400 employers surveyed by Aon Hewitt matched dollar-for-dollar put in by workers. (The average company match: $2,717.) In 2001, only 19 percent of companies did that.
On eligibility, companies typically required employees to wait for about a year until they could contribute to their plan and/or get the company match. But that's changing as well. Austin says about three-quarters of companies are allowing workers to contribute to their plans immediately and about half are contributing a match.
So do companies care more these days about how well their workers are saving for retirement?
"We asked employers: How do you measure success in your plan?" Austin says. Overwhelmingly, companies judged their retirement plans a success if they facilitated adequate retirement income for their workers.
>> Get discounts on financial services with your AARP Member Advantages.
Some ways retirement benefits are improving:

Companies are providing more savings and investing advice to workers through online tools and one-on-one financial counseling.
Auto-enrollment features are being used more.
Even with these improvements, companies can do better. Robyn Credico, the North American leader of defined-contribution consulting at Towers Watson, says she encourages workers to ask their HR department for low-cost investment options in their retirement plan if none exist.
"Every participant has a right to say, 'I want to make sure the fees are reasonable. I want lower-cost funds,'" Credico says. "They can ask for supporting information to make sure those fees are reasonable."
She says some HR departments "will pay attention and bring that back to a committee" to decide whether to offer more index funds or look for lower expense ratios.
"The biggest trend we're seeing is how do we help people get to a better place in retirement," she says. "There are a lot more tools and education now to get people there."
Also of Interest

See the AARP home page for deals, savings tips, trivia and more