Strong Jobs Report Boosts Older Workers
By Carole Fleck , March 08, 2013 10:13 AM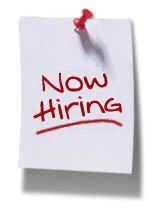 Employers picked up the pace of hiring in February, and older workers gained from that momentum. A robust 236,000 jobs were created, nudging down the unemployment rate nationally, including for workers 55 and older, the government reported Friday.
The jobless rate fell to 5.8 percent last month from 6 percent in January for workers 55 and older. Among older men, their rate dropped to 6 percent in February from 6.2 percent the month before. Older women saw their rate slide to 5.6 percent last month from 5.9 percent in January, the Bureau of Labor Statistics reported.
Nationally, the unemployment rate dropped from 7.9 percent to 7.7 percent, the lowest level in more than four years, the BLS said. In the last three months, the number of jobs created averaged 195,000 a month.
The healthy gains on the jobs front surprised some economists who'd predicted that federal spending cuts and higher taxes would temper hiring. But their concerns may be realized in the months ahead as budget cuts from the sequester could result in layoffs, pushing up the unemployment rate.
For many, despite the improving economy, jobs were still hard to come by. The average length of unemployment for people 55-plus grew to 44.9 weeks in February, up from 42.2 weeks in January. For younger workers, the duration of unemployment rose to 34.3 weeks from 32 weeks the month before.
About 12 million people were unemployed in February, the BLS reported. Of those 55-plus, 47 percent were out of work for six months or more.
[Related: AARP work expert Kerry Hannon says a video resume could help you stand out in your job search]
Professional and business services, construction and health care reported the biggest gains in employment, the BLS said.
The government revised up the number of jobs created in December from 196,000 to 219,000. But those gains were reversed in January - employment was revised down from 157,000 to 119,000.
Gary Burtless, a senior fellow and labor market economist at the Brookings Institution, a think tank, says companies should be hiring even more workers, given their strong profits in recent years. He also says a much bigger share of company profits is going to owners, shareholders and banks that finance businesses rather than toward employee wages.
"Businesses realized they could make a lot of money with these extremely lean payrolls," he says. "Managers got a much bigger upper hand to get workers to accept smaller increases and work longer hours. The country is producing more than it did in 2007, yet there are 3 million fewer workers. Virtually none of the gain in productivity has gone to workers in the form of higher wages. It's a hell of a good deal for businesses. They're sitting on a mountain of cash."
Meanwhile, a consulting firm Thursday reported that planned job cuts increased for the second consecutive month in February. Employers announced they're shedding 55,356 from their workforce, up 37 percent from January, according to the global outplacement consultant Challenger, Gray & Christmas. It said the financial sector planned the deepest cuts, followed by job losses in the retail industry.
In other news, first-time jobless claims fell to 340,000 last week, the Labor Department reported. The four-week average dropped to a five-year low.
Strong auto sales and a pickup in the housing market helped the economy grow in January and February, according to a survey released Wednesday by the Federal Reserve. The survey said c onsumer spending increased in most regions.
Photo credit: Alison Green2200 via flickr.com