Study Offers Snapshot of Workers' Savings
By Carole Fleck , March 07, 2013 01:00 PM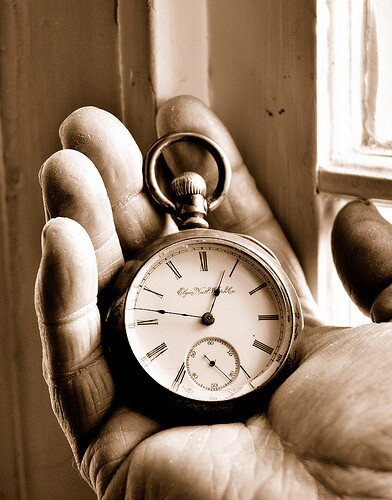 Yet another study suggests that it's disturbing how older workers are saving for retirement. Of some 2.5 million workers in 401(k) plans, 62 percent of people 50-plus (slightly less than two in three) are contributing to their retirement accounts, according to a new study by Bank of America Merrill Lynch.  About one in 10 ten have taken loans against their plans.
Interestingly, the participation rate among older workers varies by industry. For example, only 40 percent of workers 50-plus in health care companies contribute to their plans. But 87 percent of workers at utility companies, and 66 percent of workers at manufacturing companies, stash money into their plans. The study didn't elaborate on why workers in certain sectors tended to participate more in their retirement plans than others, though wages were probably a big factor. The higher the earnings, presumably, the more likely workers were to contribute to their retirement plans.
The study also pointed out that older workers were not taking advantage of free investment advice offered by their employer - only about 15 percent tapped that service. So perhaps that explains in part why the study characterized only 68 percent of workers 50 and older as "financially well" based on "how we measure various insights into their plans and behaviors," a BOA spokesman says.
The Bank of America Merrill Lynch study didn't cite average 401(k) balances among older adults. But a recent study by Fidelity Investments did just that. It found that the average 401(k) balance reached $75,900 at the end of the third quarter for all ages, an 18 percent increase over a year ago, and the highest level since the company began tracking this data 12 years ago.
But broken down by age, older workers had higher balances:

50 to 54 $110,600
55 to 59 $132,500
60 to 64 $130,700
65 to 69 $134,100
70-plus $125,200
Want to know how much workers contributed? Those 50 to 54 socked away an average 9.1 percent of their earnings ($7,530); people 60 to 64 saved 10.6 percent ($7,970); 65 to 69 11.4 percent ($8,010); and 70-plus 12.1 percent ($6,750).
Experts often recommend that contributions - your own money plus any employer match - equal 10 to 15 percent of your pay.
Also of note: The IRS in 2013 raised the limit in which workers 50-plus can stash away 401(k) contributions tax-free. It's $23,500 - $17,500 in regular contributions and $5,500 in catch-up contributions.
Photo credit: Kim Carpenter NJ via flickr.com