Telecommuting: Yahoo Closes Door, Opens Window
By Deb Silverberg , February 28, 2013 01:45 PM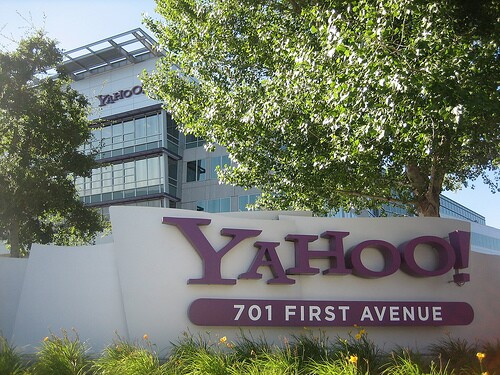 Bring up Yahoo CEO Marissa Mayer among colleagues or friends, and I dare you to try to have a five-minute conversation. You'll likely hear jeers, cheers, or both when it comes to Yahoo's pending ban on full-time and occasional telecommuting.
Work-life experts, talk shows, journalists on workplace issues, big and not-so-big bloggers and lots of HR professionals are sounding off. Even celebrity CEOs from Virgin's Richard Branson (Team Telework) to Donald Trump (Team Marissa) have weighed in.
Full-time remote workers and those who do so periodically across the U.S., and beyond, are wondering what the Yahoo ban could mean for them down the road.
Here are a few things to keep in mind.

Not every company is a Yahoo. At Yahoo, teleworking was just one of a number of things that wasn't working well. Thousands of organizations, including large and profitable ones, make telecommuting work well (and here are just a few).

Workers need to shine. They must be both proactive and responsive when it comes to meeting business needs, and preferably exceed them. They need to have great relationships with internal and external partners or clients. They need to be strong team members and have each other's backs across the miles.
Managers need to manage. Whether the employee is down the hall, or hundreds or thousands of miles away, managers must hold team members accountable for results. That clearly didn't happen at Yahoo.
The time is ripe to experiment and tweak. Have a team discussion, and individual ones, about what's working well with remote work - and what isn't. Or consider revisiting a restrictive telework policy and up the odds for success by using better tools, resources and practices.
Technology is better than ever. Tools like Yammer, along with Google Hangout and G-chat or MSLync instant messenger, can help team members feel like they're having hallway conversations no matter where they are. That's the case for our team at AARP. And I confess that I also G-chat with nearby colleagues even when not working remotely.
We had an impromptu all-hands test when our winter weather forecast took a sudden turn for the worse in the wee hours. (People in the Washington, D.C. area aren't known for their skills in snow driving, let alone a snow/ice/sleet combo.) Our small team worked from home that day without missing a beat. Perhaps your team could pick a day and give 100% telework a try.
Instead of berating Marissa Mayer, let's remember that managers and leaders before her weren't doing their jobs and holding workers accountable. At least the broader discussion this subject warrants is coming to light.
That said, I can't help but wonder... What would happen if a passionate, proven Yahoo employee's parent has a mild stroke? Or needs a hip replacement? Going from superstar employee to superstar employee plus caregiver happens more often than many people realize.
Navigating the maze of medical appointments, tests and rehab sessions also involves a lot of waiting...time that could be used to get some work done. What will Yahoo execs do in cases like this? Time will tell. Meanwhile, let's learn from the many organizations that do support flexible work-and try to do more of it.
Your Turn: Are you with Team Telework or Team Marissa? Have your views changed on full-time remote work or occasional telework? Please leave comments below.
Photo credit: Giiks via Flickr Creative Commons