Thank Unions for the Weekend, or Blame Them for Everything Else?
By Steve Mencher , August 30, 2013 07:20 AM
Americans continue to be widely divided about labor unions, according to Gallup's annual Labor Day poll. This year's approval rating rose slightly above the last two years, from 52 percent to 54 percent. That's still pretty close to the all-time low of 48 percent in 2009. The all-time high: 75 percent in the mid-1950s.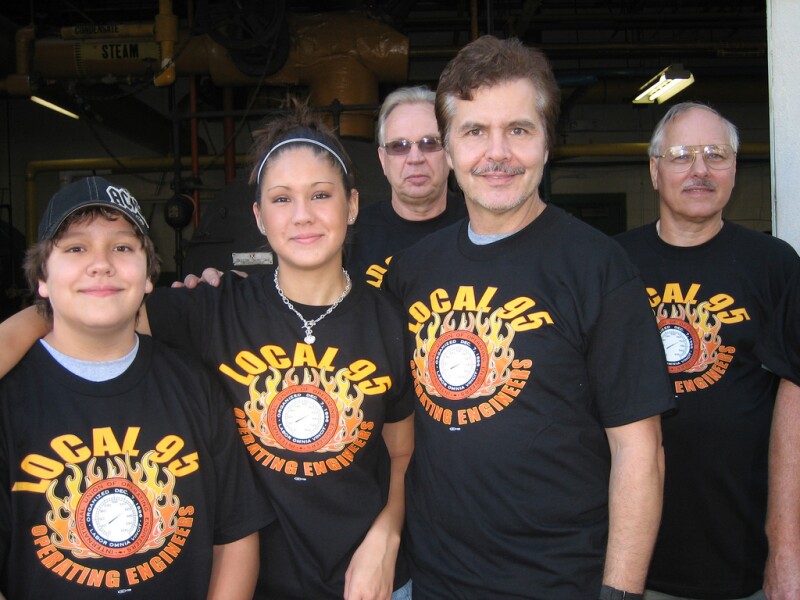 Although from a dyed-in-the-wool union family, I, like America, am split on unions.
My grandpa Sam sewed furs and was an officer in the International Fur and Leather Workers' Union. As a kid, I was shocked but proud to read that "bosses" had beat him and left him for dead when he tried to organize fellow workers in New York in the 1920s.
Originally a chemist, my dad became an actor who proudly carried cards from AFTRA and Actors' Equity.
My own work has been nonunion - except the time I was forced to join the musicians' local in San Francisco. Elated about a high-paying New Year's Eve gig playing jazz, I learned that union cards were checked that one night each year. The generous pay for the long night's work just about equaled the union's initiation fee and annual dues.
The shakedown didn't seem worthy of the same movement grandpa Sam almost gave his life for, so I'm ambivalent about unions.
Of course, not all news about labor is negative. This week, unions are supporting demonstrations in 60 cities by fast-food workers who want a wage they can live on. And unions were well represented at the commemoration of Martin Luther King Jr.'s "I Have a Dream" speech in Washington on Aug. 28, as they were 50 years ago when A. Philip Randolph of the Brotherhood of Sleeping Car Porters proposed the original march for Jobs and Freedom.
Today's union leaders and organizers will tell you that their goals this century have changed little from last century. They want to help those on the lower rungs of the economy get a fair shake.
Half of Americans might believe them. But few think the best days of unions are ahead. According to the Gallup poll, just 22 percent think unions will be stronger in the future.
Photo by aflcio/Flickr
Also of Interest

Join AARP: Savings, resources and news for your well-being
See the AARP home page for deals, savings tips, trivia and more