The New Older Workers: Women
By Carole Fleck , April 21, 2014 05:22 PM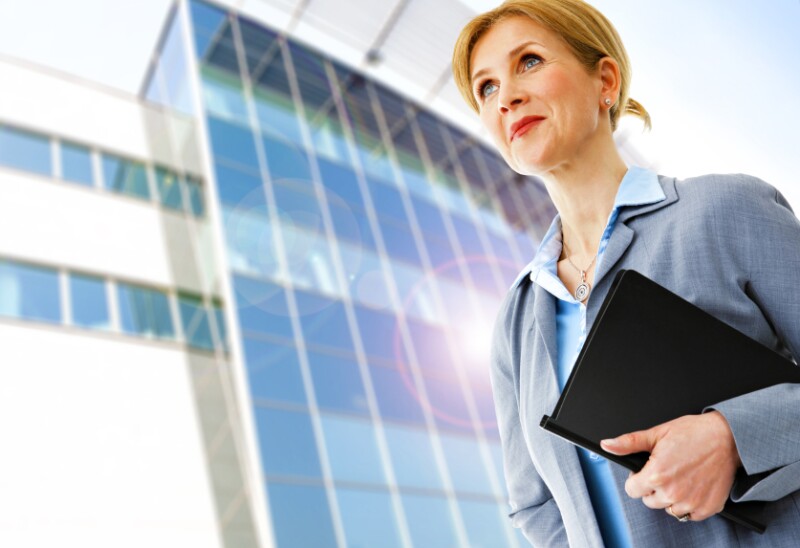 The U.S. workforce has been turned on its (graying) head. New research finds that workers at or near retirement age are taking up a bigger share of the labor pool - a trend that's driven mainly by women. And in this ever-evolving jobs landscape, older men and women are projected to be working more in the next decade.
Using the latest Census Bureau data, the Washington-based Employee Benefit Research Institute looked at workers' labor force participation rates over the last four decades. The rate for workers 55 and older was 34.7 percent in 1975, then declined to 29.4 percent in 1993. Fast forward to 2013, and it was 40.3 percent.
Related: Job Tips for Workers 50-plus
Although female workers still trail men in sheer numbers, look how far they've come. In 1975, the proportion of women 55 and older in the workforce stood at 23 percent, while the rate for men was more than double, at 49.4 percent. Last year, the labor force participation rate was 35.1 percent for older women. For men, it declined to 46.5 percent.
Among the reasons for women's growing presence in the workforce: They're better educated (many older women struggled to break the glass ceiling earlier in their careers), they're living longer and remaining healthier, they're enjoying meaningful work and, of course, many also need the income, according to the EBRI study.

"Women still are more likely than men to have discontinuous careers, so they may need to work later in life to accumulate the savings they need and adequate Social Security pensions," says Sara Rix, a senior strategic policy adviser at AARP.

"Women are more anxious than men about retirement income security, a factor that may be pushing more of them to remain longer in the labor force, especially post-recession," she says. "Older women are less likely than older men to have a spouse. Prolonging employment can go a long way toward shoring up finances for retirement, especially important for non-married women."
>> Sign up for the AARP Money newsletter
For older adults who want to stay on the job longer, here's some good news. By 2022, workers 55 to 64 are expected to total 28 million in the labor force, up from 25 million in 2012, according to a Bureau of Labor Statistics report. Those 65 to 74 are predicted to increase to 10.9 million in 2022 from 6.3 million in 2012. Workers 75 and up will number 2.6 million in 2022.
Many workers say they want to stay on the job longer to save more for retirement, even though many of those already retired say they were forced to leave earlier than they'd planned for reasons beyond their control, the EBRI report said.
That may be due to age discrimination. Findings from a recent AARP survey underscored the magnitude of ageism in the workplace. Of about 1,500 older workers surveyed, 64 percent said they had seen or experienced age discrimination in the workplace. Of those, 92 percent said it was very or somewhat common, according to AARP's Staying Ahead of the Curve study.
>> Get discounts on financial services with your AARP Member Advantages.
Photo: LajosRepasi/ iStock
Also of Interest

See the AARP home page for deals, savings tips, trivia and more