The Secret of Successful Career Reinventions
This is a guest post from Nancy Collamer, M.S., a career coach, speaker and author.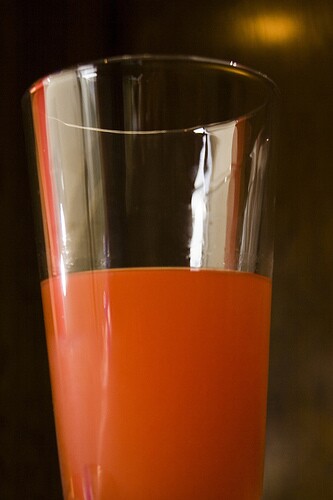 What is the single most important factor for career reinvention success?
If you guessed talent, a large professional network or an exceptional resume, you'd only be partially right. All of those are clearly important. But nearly two decades experience as a career coach has taught me that the single most important element behind reinvention success is a positive attitude. Before you dismiss that as a cliché, consider some science behind it.
Research in the emerging field of applied positive psychology confirms that happiness is critical element for success in many arenas - including work.

One study shows the positive brain is 31% more productive than a neutral, stressed or negative brain and can even improve sales results by as much as 37%.

This shouldn't be too surprising. When you believe that success is possible, you're far more likely to take the steps needed for positive change. And when you hit the inevitable bumps along the reinvention road - whether a sluggish economy, age bias or something else - you're better prepared to navigate around them. As cosmetics business icon Mary Kay Ash observed, "If you think you can, you can. And if you think you can't, you're right."
Staying positive can be a challenge for boomers who are trying to navigate their careers in a tough economy. But it is a mindset worth cultivating.
While researching my forthcoming book, Second-Act Careers: 50+ Ways to Profit From Your Passions During Semi-Retirement, I interviewed over 40 people who created successful semi-retirement careers at the height of the financial crisis. One former network news producer used her job loss as the catalyst pursue her dream of working as a dog show judge. Another reinventer started a food blog and health coaching service for people with gluten food sensitivities after learning she suffered from celiac disease.
They succeeded largely because of how they interpreted obstacles as potential opportunities instead of permanent setbacks.
Maintaining a positive outlook is especially tough for people who tend to be skeptics. But research shows that everyone is capable of change. The smallest changes to your daily routine can prove surprisingly effective: surrounding yourself with supporters (and avoiding "Debby Downers"), exercising regularly, cultivating an attitude of gratitude and limiting your exposure to negativity can all significantly enhance your outlook - and your outcomes.

The next time you're feeling stuck, focus on doing little things to help you create a more positive mindset. You'll be surprised at how simple behavioral changes can, and will, impact your reinvention journey. -Nancy Collamer
Thinking about your own second act? Explore AARP's resources to discover and move forward in your ideal encore career, and be inspired by people profiled in Jane Pauley's Your Life Calling series.
Photo by Mpopp via Flickr Creative Commons