More Jobs Being Filled By People Switching Careers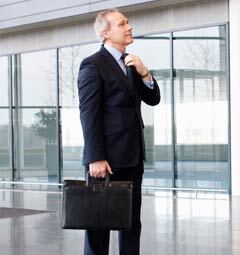 Over half of all recent job openings were filled by people who didn't previously work in that industry or occupation, according to a new analysis. With unemployment high and many older adults looking for " encore careers," this news is an encouraging sign that switching careers is possible these days.
Wall Street Journal writer Kristina Peterson said the analysis--conducted by Bart Hobijn, an economist with the Federal Reserve Bank of San Francisco--is good news on several fronts.

"It means workers from industries that slumped during the recession and aren't predicted to rebound later, such as construction, aren't doomed," she writes. "They are being hired in new fields." It also suggests that "weakness in the labor market isn't due to permanent changes that will keep workers unemployed," Peterson added.

According to Jobijn's analysis, job openings withered across a wide range of industries between 2005 and 2011. But since mid-2009, jobs have been opening up across a wide range of industries also. To land these new jobs, many workers have had to learn new skills and/or switch occupations. This has slowed the overall hiring process, Hobijn notes. But it's likely to speed back up as economic recovery accelerates.
Tuesday Quick Hits:

Gray is good. Sure, some famous women eventually choose to rock gray or white hair. But Cindy Joseph, discovered at age 48, began her modeling career with a full head of gray. Joseph said she actually prefers the term silver "since it's valuable; it's a beautiful badge of age."
Medicare turns 47. Take a look at how the program has evolved from Harry Truman to today.
Grass isn't greener for retirees abroad. Around the world, almost nobody is confident they can retire comfortably, according to a new study from Accenture. Americans on the whole were among the most optimistic, along with Britons, Germans and Australians. Those most worried about their financial security in later life were South Koreans, Mexicans and Russians.
Writer made up Dylan quotes. Author and New Yorker reporter Jonah Lehrer has admitted to completely making up a series of quotes he attributed to Bob Dylan in his book Imagine: How Creativity Works.
Photo: I Love Images/Corbis