This Fact About Flight Attendants May Surprise You
By Patrick Kiger , February 28, 2013 10:48 AM
When flight attendant Barbara Beckett, who is in her early 70s, recently retired, it made headlines. After all, her 53 years on the job with American Airlines is a company record.
As this 2010 article in the Fort Lauderdale Sun Sentinel notes, a lot has changed since Beckett graduated from stewardess school in 196o. Back then, flight attendants were required to be single and could be fired when they got married, exceeded a certain weight or - horrors - reached the age of 32. Beckett herself just made it under the wire: She was 30 when the age limit was abolished in 1970. "I was sweating it," she recalled in the Sun Sentinel article.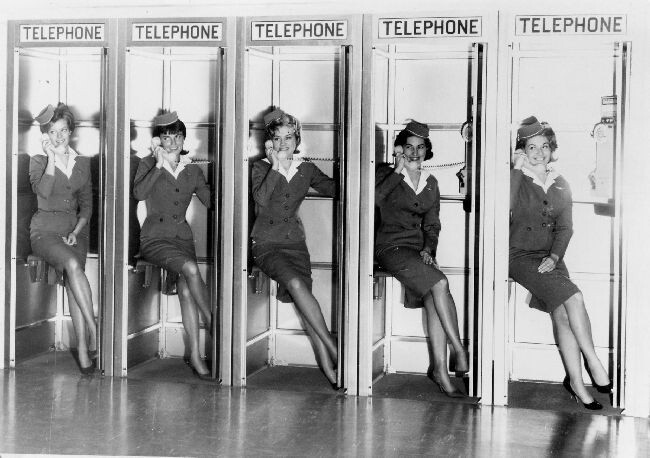 The age limit change has had a profound impact.

Ron Akana started working for United Airlines in 1949. He retired last year at age 83, after flying for 63 years, an industry record. He logged about 20 million miles, the equivalent of circumnavigating the globe 800 times.
Another United flight attendant, Iris Peterson, put in 61 years in the air before she retired in 2007 at age 85.
The New York Times reported last year that Delta Airlines' Bob Reardon, who started in 1951, was the oldest flight attendant still working at age 87. (We haven't seen any announcement about him retiring, so presumably, he's still in the air.)
Beckett and the others were harbingers of a trend. Though once a profession primarily for young people who wanted the excitement of world travel, most flight attendants are now middle-aged. According to a 2009 study by the Population Reference Bureau, a private-sector demographic research organization, since 1980 the median age of flight attendants has increased from 30 to 44. That increase of 14 years is far greater than the graying trend in the overall U.S. workforce, whose median age increased from 35 to 41 during the same time period.
The bureau found that about one in five flight attendants - 21.4 percent - were 55 or older. In fact, there were slightly more 55-and-older flight attendants than there were under the age of 25 (20.7 percent).
Having older, experienced flight attendants can be a big plus to passengers, according to airline industry analyst Rick Seaney. "Say your baby decides to come early - at 32,000 feet - which happened to a Delta passenger in April," Seaney wrote in a blog for ABC News last year. "I'll bet she appreciated the help she got from a veteran flight attendant - with 29 years on the job."
Seaney also cited the case of an American Airlines pilot who fell ill mid-flight in 2011. Fortunately, his cabin crew included a 61-year-old flight attendant who happened to have a pilot's license. She stepped in to fill the copilot's seat and helped land the plane.
But before you consider a career change, consider this: Because of airline consolidation and the effects of the economic downturn, there actually are 9,000 fewer flight-attendant jobs than there were in the late 1990s, according to the federal Bureau of Labor Statistics. No job growth is expected over the next decade.
Enjoy the video below of some United Air Lines flight attendants' 1978 graduation ceremony.